7-Figure Tour Business - Information Page
A proven, step-by-step system to grow sales, scale operations and drive profits in your tour business
Watch Video
Want to Run A Tour Company Generating $1m or Even $2m+ in Annual Revenue? Learn and Apply the EXACT Methods to Scale Your Business With A PROVEN, Step-By-Step Program
Our training has been featured by...

7 FIGURE TOUR BUSINESS:
A VIDEO INTRO
It's Time For a Change...
If running your tour business doesn't excite you like it used to, and you're not pumped each day... it's possible you've lost site of why you're doing what you're doing...
This can feel exhausting...
On the other hand, you may be enjoying running your business, but it's just not growing how you thought it would
"It's now or never" - scaling your business is no longer optional...it's necessary.
To succeed as a 7-figure tour or activity company, there's a method and a process to it. And it often takes years of gritty, hard roll-up-yer-sleeves kinda work.
Many tour operators like you who want to TRANSFORM their company into something MANAGEABLE, SCALABLE and more PROFITABLE come to us for help.
And we always ask what their biggest obstacles are before they start the program...
"I have staffing issues - there's not enough time or manpower."
"Just not knowing quite where to start!?"
"Too many marketing options, not enough time to run a business, and marketing, and be a guide."
"Finding the right, qualified staff."
These are just a handful of samples from a vast ocean of frustrated tour business owners.
Imagine if you could always say:
"Business is great! In fact, we're usually booked out 12 months in advance. We've got an awesome team... and great systems in place to support them. We have new customers booking with us consistently and we're expanding operations every quarter. Life's pretty good."
And you never had to say:
"It feels like our low season hits us harder each year... We can't seem to attract more customers and I don't know a single thing about online marketing - let alone generating repeat business. On top of it all, we're almost permanently over-stretched and it feels like I can never step away from this thing..."
Wouldn't It Be A Relief NEVER To Have That Stomach-Churning Feeling Of Quiet Phones Or No Inquiry Emails - Wondering If You're Going To Really Struggle This Month Or Not?

Well, it's possible.
Because when you believe it is, you start looking for opportunities, solutions and resources...
...instead of focusing on excuses, obstacles and reasons why it will never work.
Today, we want you to start imagining what it'll feel like running a tour company generating $1m or even $2m+ in annual revenue.
Maybe, but we're ready to show you the EXACT step-by-step strategies that the world's most successful tour companies used to get there:
The tips and techniques, the proven, tried-and-tested, insider-knowledge...from start to finish. As in, "do this...then do this...then do that."
Today you're about to discover an EXACT system that's been tried and tested on REAL Tour and Activity Businesses.
A system with years of development behind it so that YOU can start growing your business, attract MORE customers, generate MORE sales and SCALE your daily operations.
...No more wondering how you could scale your business as a one or two person tour company.
...No more guessing at where and how to find (and hire) the right staff and guides.
...No more sitting there thinking you've got zero marketing experience, no partners and are already over-stretched - stuck in a 'there's no way this will work' attitude.
...No more nagging worries about how you're going to find the time to learn business skills, then implement and scale your business...with zero or little experience?!
Imagine having the tools for BIG success at every stage in your growing tour business, including when you tackle:
New hires

New products

New markets

New marketing campaigns


New distribution channels
Today you have the opportunity to learn a proven, step-by-step system created by experienced tour business owners who've done this all before. We've already done the leg-work, and made the mistakes already, so you don't have to stress out learning the ropes on the job.
With this system…whether you're new and inexperienced, or well-established...
You Will Build A Focused And Motivated Team Who Love Their Jobs And Are Ready To Grow Your Tour Business For You Not the Other Way Around
It's a step-by-step process that's…



Designed to develop a vision for your business and a brand your team will embody - something we've both developed over the past 10 years...the hard way. Chasing the next booking isn't sustainable, but involving - and therefore motivating your team in the long-term vision you'll have - well, that just makes business sense.


Built to get more customers from more places - it's common because it can feel like your niche is over-crowded. So, find new markets you didn't think of before, and learn how to speak directly with your customers, making them fall in love with your tours!


Set up to help scale your operations to cope with demand - that's right, this system will have your customers begging for another experience. But to achieve this, you'll learn how to step back from the mentality of you "managing everything" and making way for a new approach to 2x, 5x or 10x'ing your business.


Ready for you to price for maximum profit - a key feature of all tour businesses is to make money. You'll uncover exactly how to price your tours for wholesalers, OTA's and large distribution partners while stilling finding a price point that offers amazing value to your customers.
We've helped hundreds of tour companies just like yours with this program - from every corner of the globe. And we've got the feedback to prove it!
Take what Mark Pemberton shared with us as an example...he told us just how quickly his small tour business was able to use the tools in this program, in just a few short weeks...

"We are getting great value from the 7 Figure Tour Business Program - it's really transforming our business. I've been able to implement the systems and processes you taught us in just a few weeks. Systems that I knew the business needed, but until now never had dared to face."
- Mark Pemberton, Founder & CEO, Life of Taiwan
Have you been putting off creating systems that YOU KNOW your business needs... but every year you find dozens of reasons NOT to take those next steps?

Saying to yourself:
...there's just no time
...there's no way for me to step back from the day-to-day operations
...I'll just wait until there's a bit more cash in the bank
...I'll just wait until next season
...there's NO WAY I have the bandwidth to tackle a program like this
Well, you are not alone. Here are a few more tour business owners who were sitting exactly where you are now. Who decided to enroll in the 7-Figure Tour Business Program as a way to take an important first step...
Business owners who stopped making excuses, who stopped waiting for the perfect moment to grow their tour business, and who got the practical, down-to-earth help they needed to grow their operations, scale their profits, and finally create the WORK-LIFE BALANCE they've always dreamed of.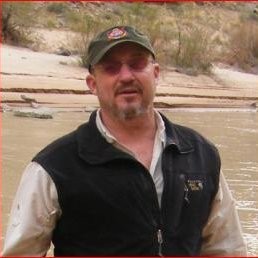 "Josh, just wanted to say how much we are digging the 7 Figure Tour Business Program. We just conducted our beginning of season meeting with our crew and introduced them to all our new training, vision, mission, compelling messages, and all the fantastic systems and team players that we are grooming for us to scale for the growth we are capable of. This is exactly what we needed to make this happen."
- Richard Lynch, Founder & President, Sedona Adventure Tours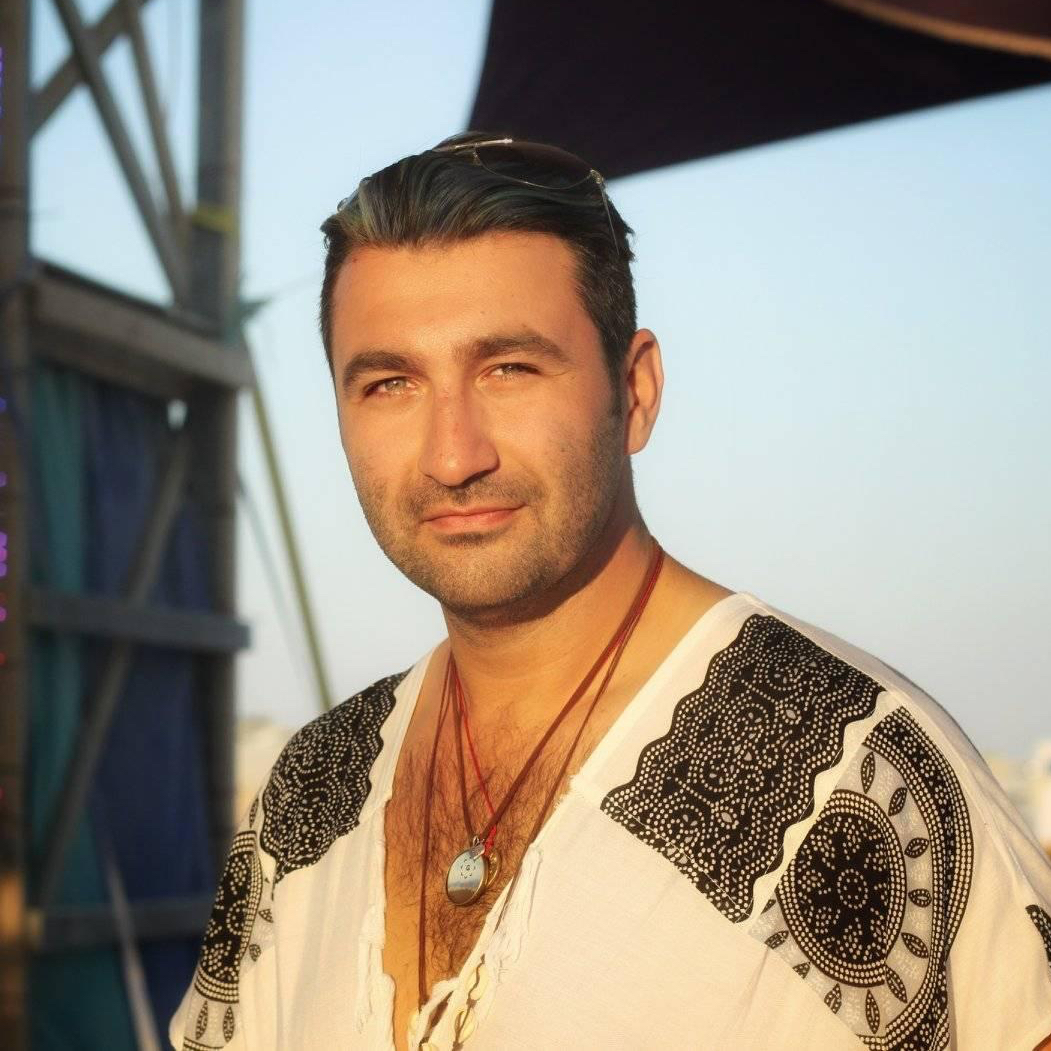 "This course absolutely jam packs all the information a person would need to develop a successful tour business. I'm blown away by the value that you have been able to deliver in this course in such an impactful way. "
- Vitaliy Levit, Owner, Tenerife.fun Island Booking
"Just thought I'd e-mail to thank you and offer congratulations for creating such an incredible program with an engaging and powerful message. I would highly recommend the 7-Figure Tour Business program to any tour operators or industry related businesses looking for that edge to take your business to the next level."

- Christine Mckay, Key Elements by Christine



If You DON'T Have a Ton of Business Experience, Or Simply Have NO IDEA About Marketing Your Great Ideas, But DO Have A Burning Desire to Succeed At Building A Successful Tour Business…




Then You Too, Can Enjoy The Same Levels Of Success We've Enjoyed in The Tourism Industry By Following Our Step-by-Step Program
But know this, it hasn't always been clear skies and smooth-sailing for us...
We've learned, like so many others, by being out there in the arena.
We've made the mistakes:
Created tours that flopped...
Jumped on the latest marketing bandwagons to quickly...
Neglected the internal systems of our own business...
And failed to let go of the reins when it needed to be done...
And through it all, we persevered. Learning as we went and, ultimately, building out the step-by-step system we wished we had back when we started.
Want to know more? Here's a really short story about each of us:
YOUR LEAD TRAINERS,
JOSH OAKES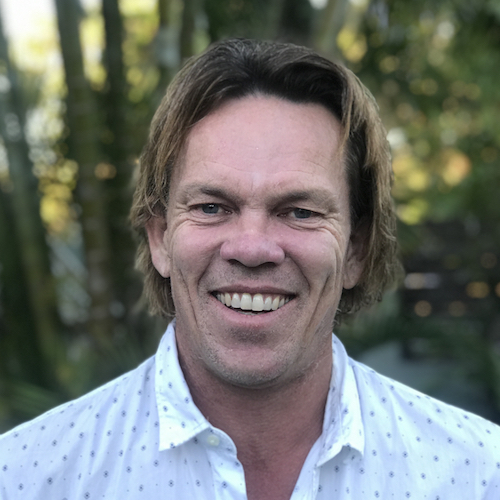 Hi, I'm Josh and here's my story -
In 2007 my wife and I started a day tour company in Melbourne, Australia.
You see, we had no experience in tourism, no business experience, no networks or support and no funds. My IT skills were appalling - I considered myself clueless.
I don't say this lightly. But it took serious grit, determination and tears - because even after two exhausting years of 60+hour weeks, seven days a week, we were taking home $20,000 a year profit from a $65k revenue. In fact, we came very close to throwing the towel in. Several times.
You might well be doing better than that already in the early years of your business?
Anyhow, fast forward seven years and slow, steady growth eventually shone through...
Our efforts had paid off.
We'd built that original home-grown business to $2 million plus in annual revenue and created a really great life in the process, before ultimately selling the company in June of 2017 for over seven figures.
KELSEY TONNER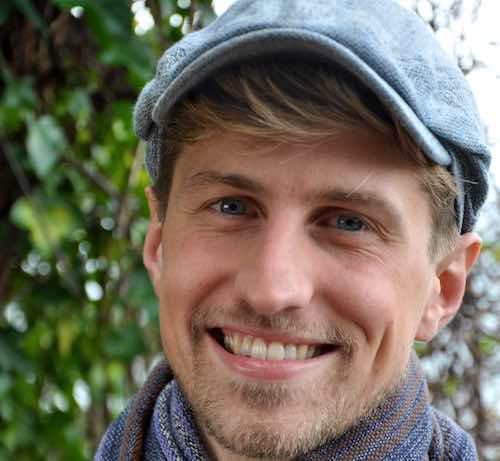 And I'm Kelsey - An experienced, global tour guide and founder of the Be a Better Guide Project, I created a movement that brings together tour guides and tour operators from around the world to learn from one another.
My mission? To help anyone, anywhere, create extraordinary experiences for travellers.
But I too started out small... very small. I was a tour guide for many years, and like most of us, began working for bigger tour companies.
And I wasn't exceptional - not by a long stretch. In fact, I had low or average feedback scores from my customers...

So my less-than-impressive tour feedback didn't exactly inspire me to make what turned out to be a fulfilling long-term career.
But it was the years of dedication, observation, taking (and using) constructive feedback and hard work, that allowed me to eventually break free and create both the Be a Better Guide Project and the Online Tourism Academy.
Now, with over 15 years of experience in the industry, I'm recognized globally as an authority on guest experience and have been featured as a keynote speaker at over two dozen tourism conferences over the last three years.
Nothing gives me more satisfaction than inspiring a global community of tour business owners to give people memories of a lifetime and help them earn more money while doing it.
Together, We've Built A Proven, Step-by-Step System to Grow Sales, Scale Operations and Drive Revenues in your Tour Business to 7-Figure and Beyond
All Made Possible With the Best Tools, Industry Experts and Resources Available
Before we skip onto the program and its many benefits (including thousands of dollars worth of free BONUSES on offer) we're giving you this gentle warning in advance...

This program isn't available year-round. We only have a very narrow window for a finite number of tour business owners that need help scaling their business.
In fact, we've just recently decided to move from away from offering this program quarterly - to only opening up seasonal registrations two time a year!
So with that caveat in mind...
Introducing... The 7-Figure Tour Business Online Coaching Program

Your Complete Step-By-Step System to 7-Figure Growth


This Program Was Meticulously Designed To Give More Freedom To Tour and Activity Business Owners Just Like You…




Learn on Your Own Terms




Any Pace. Any Place.
The best part? No travel required! You can take this program from work, from home, on your commute, or basically anywhere in the world you have an internet connection.
Our online learning system will track your progress and remember where you are each time you login. Want to start a session on your computer then take it to go on your phone to go? No problem!
Our program is hosted entirely online and is completely mobile responsive. If you have never taken an online program before, you are going to love the ability to stop, start and revisit the lessons as many times as you like.
What's In "7-Figure Tour Business"?
IN SUMMARY:
* 7 Figure Tour Business is divided into 8 core training modules with over 12 hours of down-to-earth, practical instruction.
* All program materials, including videos, templates, PDF's, done-for-you resources, cheat sheets, and workbooks are accessed online within your personal account.
* In-depth Interviews with 10+ successful 7-Figure plus tour business owners and entrepreneurs
* 15 guest workshops from industry-specific experts on effective pricing, developing an exit strategy, accounting, marketing, promotion, and much, much more.
Interested in more details? We've laid out our complete curriculum below so you know exactly what you're getting with this program.
MODULE 1: YOUR VISION
Assessing your personal strengths and weaknesses as a tour business owner

Creating and executing a 1,3 and 5 year vision for your business with a simple one page exercise

Learn how Josh was able to live overseas - away from his tour business - four months of the year - even during peak season

Bringing clarity to your mission, values and ideal work-life balance
By the end of this module you'll have a clear vision for your business
MODULE 2: YOUR TOURS
Crafting a compelling elevator pitch (& delivering it like a pro)

How to effectively craft your Unique Value Proposition and elevate your tours or activities to 'world class' status

Simple, guest-focused guidelines to have your tour remembered for years - not weeks

Being more memorable: 25 best practices from the world's top tours and experiences

Airbnb Co-founder Brian Chesky's foundational principal for creating incredible experiences

'D

one-for-you' resources like our guest-focused guidelines, guest feedback systems and quality control engines.
By the end of this module you'll know how to make your tours irresistible.
MODULE 3: YOUR CUSTOMERS
How to systematically identify the core fears, desires, and needs of your guests.

7-minute customer avatars' to get you laser-focused on driving sales


Our inside tactics to uncovering the A-grade, FREE, customer data that most operators have never heard of

The essentials of data-driven decision-making, and how to make data the backbone of your weekly progress reports

5 creative tactics Josh used to develop his new products and have a near-perfect product-market fit


A scalable strategy for giving your ideal customers exactly what they want
By the end of this module you'll be crystal clear on who your customer is.
MODULE 4: YOUR OPERATIONS
Where EXACTLY your focus and energy needs to be as the when growing your tour business

The four things you should NOT be doing as a tour business owner

The tools you need to roll out an outsourcing master plan - your first step to assembling your A team

How to attract great talent and hire the right people for the job

Biggest rookie pricing mistakes

Surprising tour pricing strategies that help you discover thousands of dollars a month in additional revenues

Structuring your private, group, and shared tours for maximum profit

Two fill-in-the-blanks budgeting tools used by multi-million dollar tour businesses

The EXACT operational systems we used to scale Melbourne Private Tours to $2.5million and beyond
By the end of this module you'll know how to effectively lead your staff, plus have the essential systems required to scale your operations.
MODULE 5: DISTRIBUTION CHANNELS
Making sense of travel distribution and how to hit the jackpot with global travel partners

How to systematically get your phone running hot with hotel concierge bookings

Going Corporate? Challenges and opportunities and how to enjoy massive success

How to boost bookings through tactical collaborations with local businesses and other tours operators

Online Travel Agents - The good, the bad, and how to get them working for you

What 7-figure tour business owners told us about growth…and what they wish they had done sooner
By the end of this module you'll know how to effectively distribute your tours or activities.
MODULE 6: PROMOTION, MARKETING & DIRECT SALES
Increasing your online conversions - avoiding these 10 brutal website mistakes

The latest tools and effective software for getting customers to book

Why creating helpful content for your customers is still king and why SEO doesn't have to be hard

Trade shows, workshops, travel missions: How to prioritize, prepare and succeed

Training your staff on effective sales calls and how to measure ROI

Associations and Memberships - Which ones are worth the investment?

Familiarization tours - pros/cons and do's/don'ts from experienced operators
By the end of this module you'll know how to most effectively market and promote your tours and activities.
MODULE 7: DISTRIBUTION & MARKETING MASTER PLAN
How to build and implement your distribution and marketing action plan

What's already working: When to double down and when to cut your losses?

The best tactics for measuring ROI and keeping track of what's actually working

An exploration of the latest tech and tracking tools for marketing and direct sales
By the end of this module you'll know how to implement your distribution and marketing action plan... and see it through.
MODULE 8: GOING BIG
Creative ways of financing your growth

Growth through acquisition - advice from experienced business owners

Expanding into other cities - the pros and cons

Trends and opportunities in the larger tours & activities sectors
By the end of this module you'll know how to finance your growth and be inspired on how to continue your expansion.
Specifically you'll learn how to:

* Crystallize and execute your 1 and 3 year plans for your tour business
* Transform your guests into loyal, raving fans
* Craft a compelling elevator pitch (& deliver it like a pro)
* Write tour descriptions that SELL
* Drag and Drop the systems we created to scale your business to $1M and beyond
* Price your private, shared and group tours for maximum profit
* Clear paths to cut expenses and get your bottom line looking awesome
* Find the right global travel partners for your tours (and get them distributing in big numbers)
* Implement a tailored distribution action plan that's makes '7 figures' absolutely achievable
* Hear from experienced business owners on how to finance your growth
* Prepare your business NOW for a possible future sale and a dream result
Top Industry Experts at Your Fingertips

When you've grown a community of 17,000+ tour operators from around the world like we've been able to, you also generate an incredible pool of talent to tap into. So in this program, we pulled out the big guns...
After you register, you'll get instant access to over a dozen advanced workshops on growing your business from top experts in our industry.




Learn From Those Who've Been There Before...
We know there are many successful paths to 7-Figures and beyond for a tour company. That's why, as part of the program, you'll also get access to 10 interviews we did with tour business founders who have successfully scaled their businesses to annual revenues between $1,000,000 to $34,000,000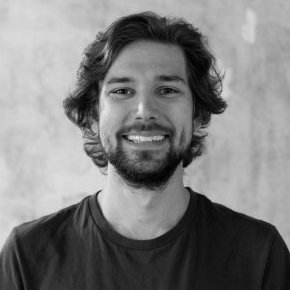 Advanced Tactics with Your Booking Software
- Kyle Davidson, Founder & CEO, Sourced Adventures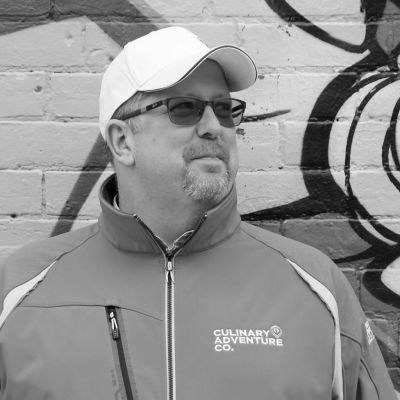 Expanding to Multiple Cities
- Kevin Durkee, Owner, Culinary Adventure Co.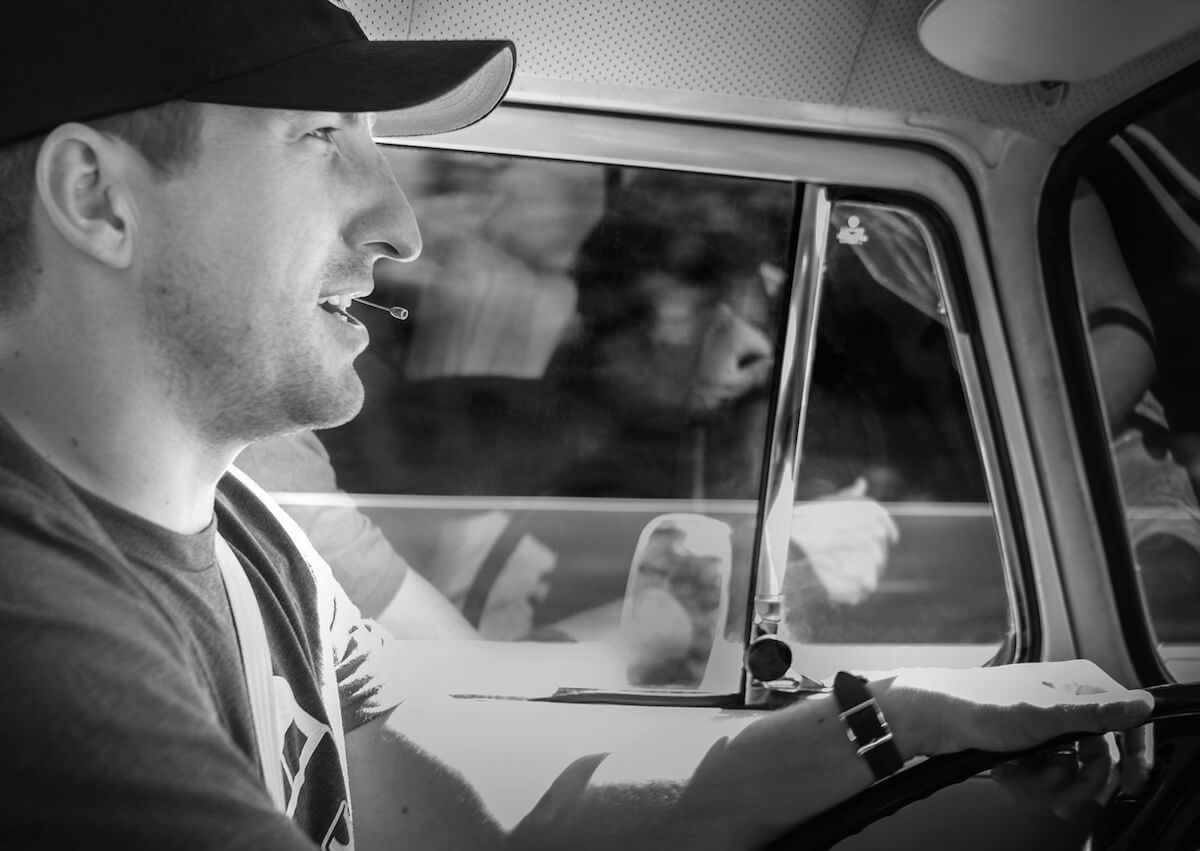 Best Practices With Your Booking Software
- Erik Horrman, Founder & Owner, Vantigo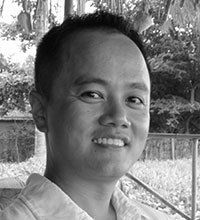 SEO, Blogging, Facebook Ads and Driving Direct Sales
- Tung Ho, Owner & Founder, XO Tours Vietnam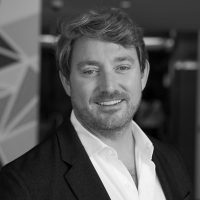 Unique Value Proposition and Systematizing Your Business
- Stephen Oddo, CEO & Co-Founder, Walks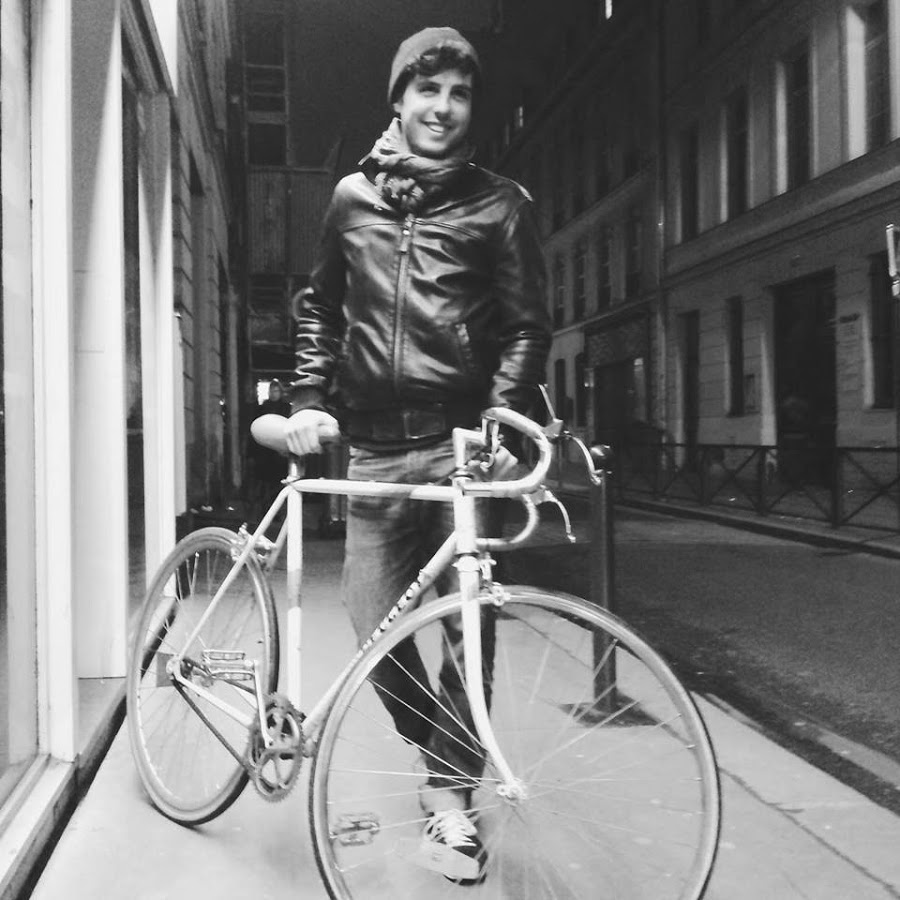 5x Your Growth With OTA's
- Dario Valsagna, Co-Founder, Babylon Tours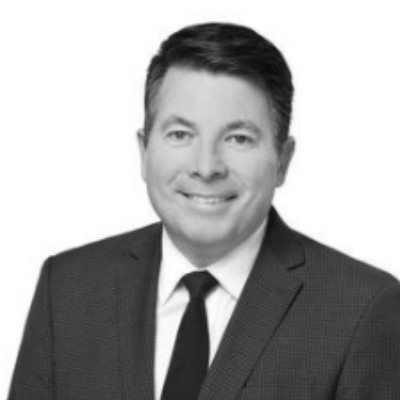 Growth by Acquisitions, Advisory Boards and Branding

- Dennis Campbell, Owner, Ambassatours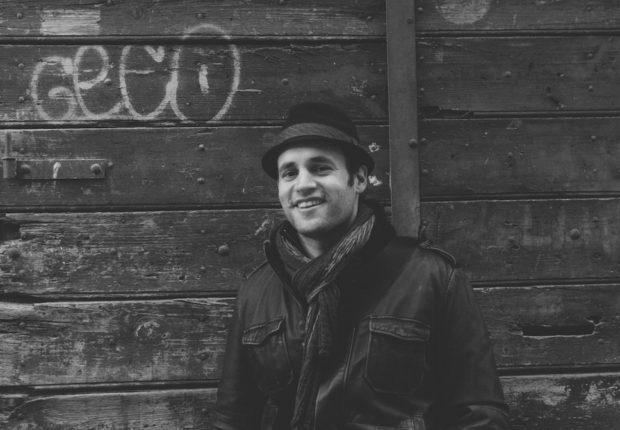 Building Your B2B Sales and Corporate Clients
- Kenny Dunn, Founder & CEO, Eating Europe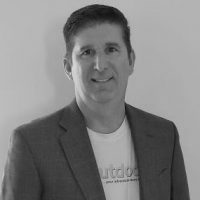 Hyper Growth & Collaboration VS Competition
- Todd Kersey, Founder & CEO, Florida Fishing Network
With this 7-Figure, Step-By-Step Program, You'll Learn FAST-TRACK Methods to Creating Extraordinary Experiences for Travellers With a Passionate Team Behind You

The 7-Figure Tour Business Program is for you if...

You're serious about building a 7-Figure tour business, even if you're a just starting to gain momentum
You're tired of 'always working' and want to create the kind of revenues that can offer you substantially more freedom to live the life you want
You're an established tour business but have no time for slow growth...and want to start seeing dramatic results now
You're ready to get more customers than you ever thought possible, no matter the obstacles or circumstances holding you back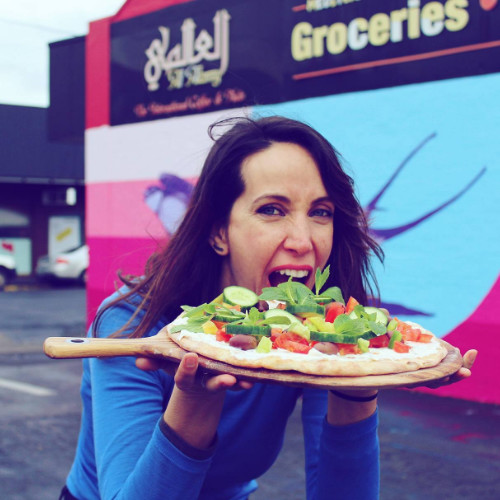 "I've begun the program & loving it so far. It's really helping me to drill down on how I can improve the guest experience and add further value before, during and after my tours.
It makes you stop & take a look at your business which is something that we all know we have to do but day-to-day tasks get in the way. Instead of pushing it aside it needs to be a priority as it will funnel down through to everything you do in your business.
Module 2 really gets you thinking about the guest experience. There are some great examples in there of people doing unique things & how to continually improve on giving the guest the best possible experience"

- Coreena Vieth, Co-Founder, Shutterbug Walkabouts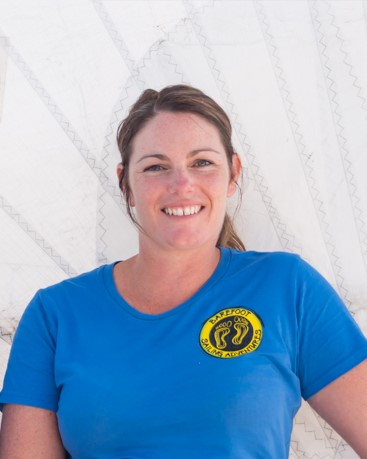 "I wanted to say thank you for a great opportunity to improve my business with your 7-Figure Tour Business program.
It's great to get some insight from proven successful tour operators, and I feel better knowing that this feeling of the 'hustle, hustle, hustle' is on it's way out! Module Two is fantastic and definitely making us take our guest experience to the next level.
In the two years that I have been operating my sailing charter business in New Zealand, I've been looking for a tour specific program that will help me through the tough stuff. There's a lot to learn in any tour business, and after having many years experience in tourism, being on the management end of it is a whole new ball game."
- Rachael Biggins, Co-founder, Barefoot Sailing New Zealand

We've Lost Sleep Figuring Out Ways to Make This Program As Accessible and Affordable as Possible for Tour Business Owners and Operators...

...Because Like You, We've Been There!
Between the two of us, as established industry consultants, let's just say we've clocked up a few years in the tour business.
These days, both of us charge between $300 - $450 an hour for working one-on-one with tour business owners. AND our consultant fees increase annually too.
And we've been around long enough to know what other reputable growth coaches in the sector charge as annual fees for their services. They're not cheap.
When you think about it, you'd probably pay in the region of $12,000 a year just for a "lower-end" business coach.
And more reputable ones - the folks with buckets full of credibility, well they'll charge you $30,000 per year...and up! For many that is a pretty steep annual expense.
And yes, they'll work directly with your business as we would. And of course, it may be worth your while as a business owner to make that big investment...
But unless you're confident you can generate an extra $50k+ in sales revenue MINIMUM for the coming year, chances are you're not getting the best bang for your buck...just a very expensive overhead.

So we decided to drive the price of our program way down, that way we could help more growing businesses that just can't afford high-end fees.

We knew with all of the time, effort and resources we included in this program, we could easily charge $2,999.00 and we'd feel totally confident you'd got your money's worth.
But both of us felt strongly about making this system even more affordable. So by taking a pretty steep cut in our own potential revenue, we were able to get the price of 7-Figure Tour Business Program down to a place where ANY established tour business could easily afford this program.
And then, to keep costs EVEN lower, we designed three different options to enroll in the program - giving you maximum flexibility to choose a plan that fits your budget and fits your level of ambition.
Three Great Choices for Three Different Levels of Ambition
Your Investment Options for the 7-Figure Tour Business Online Coaching Program:
Self-Study
Payment Plan: $175/month x 12 months
8 Core Modules with over 12 hours of down-to-earth, practical instruction

Over a Dozen Templates, Checklists and program Cheat-sheets

7 Done-for-you Resources to 'drag n' drop' into your tour business

Bonus In-depth Interviews with 10 successful 7-Figure plus tour business owners and entrepreneurs (value $1999)
Bonus Module: 'Accounting for 7-Figure Growth' with internationally acclaimed business advisor Ingrid Edstrom (value $399)
Bonus Module: 'Putting Profit First' with 10x growth consultant Casey Clark (value $399)

Private Facebook Group

6 Live Group Coaching Calls

Live Q & A's
-OR-
Save 20% by choosing a one-time payment - $1750
VIP and Community Accelerator
Payment Plan: $225/month x 12 months
You receive everything in the Self-Study Package plus access to….

A Private VIP Facebook Group for Networking and Support

6 hours of live group coaching calls with instructors Kelsey and Josh


Live VIP group QnA sessions

VIP Bonus Module: '7-Figure Websites Series' with industry expert Mat Newton
VIP Bonus Module:

'Built to Sell: Preparing your Tour Business for Sale' with business sales consultant "Touirsm Tim" Warren




-OR-

Save 20% by choosing one-time payment -$2250

Executive Growth Package (only 20 available)
Payment Plan: $325/month x 12 months
You receive everything in the VIP and Community Accelerator plus access to...


4 hours of direct, one-on-one, growth-focused consulting with Kelsey and Josh (

Hourly consulting rates discounted over 60% for this package)

Priority Customer Service and direct access to Kelsey and Josh
-OR-
Save 20% by choosing one-time payment - $3250

With Any of The Above Choices You'll Also Get Our Zero-Risk, 30-day Money-Back Guarantee






SATISFACTION GUARANTEED

When you're running a business, every penny counts! That's why you have 30 full days to test drive 7-Figure Tour Business and decide of its right for you. We wholeheartedly believe that our program can radically transform your business. But we want you to feel confident in trying it out for yourself!

That's why we have a 100% Risk Free Guarantee.
If you do the work, put in your best effort, and feel that we haven't delivered on 7 Figure Tour Business, we will issue a 100% refund within 30 days.
And that's not ALL...no, there really is more:
Here's the best part...
ENROL NOW AND GET AN ADDITIONAL $2797 IN BONUSES!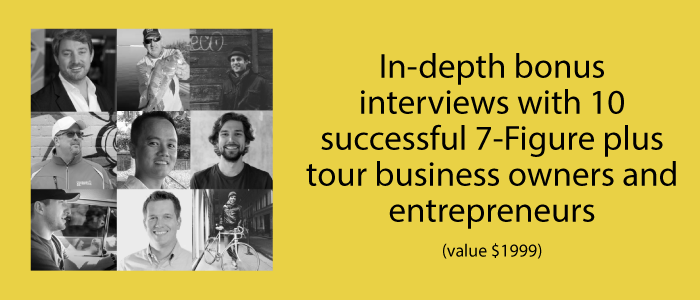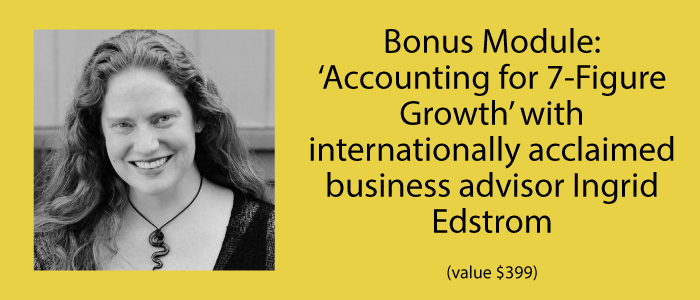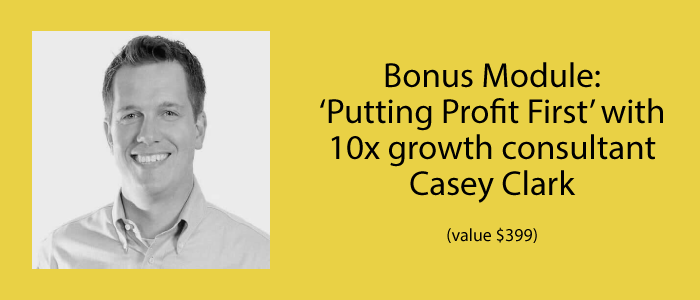 Yes, You Too Can Build A Successful 7-Figure Tour Business, Even As A New Business Owner Just Starting Out - Doing What You Love, Without The Stress Of Panicking During Your Low-Season.
Frequently Asked Questions
When does the program start and finish?
The program starts now and never ends! It is a completely self-paced online program - you decide when you start and when you finish.
How long do I have access to the program?
How does lifetime access sound? After enrolling, you have unlimited access to this program for as long as you like - across any and all devices you own.
What if I am unhappy with the program?
We would never want you to be unhappy! If you are unsatisfied with your purchase, contact us in the first 30 days and we will give you a full refund.
Will my membership ever expire?
Absolutely not. You will have lifetime access to the 7 Figure Tour Business learning portal, plus receive any upgrades, additions and improvements to the course over time.
What will I learn in this program?
We created a system that will enable you to dramatically grow sales, effectively scale your operations, drive profits in your tour or activity business and in doing so create an awesome life. Below, we share our exact curriculum — so you can make sure this program is right for you.
How does it work?
After a one-time purchase or by using our easy payment plan, you'll have instant access to all of our online training materials. You'll be able to learn at your own pace and focus on which ever lessons you choose.
If You have Desire, Belief, and Drive, You're Ready to...
Build A Growing, Profitable And Scalable Tour Business, Using Expert Guidance, Tools, Resources And Marketing Know-How, WITHOUT Taking The Long, Uncertain Road To Get There
We'll Show You How, from Start to Finish
Click the "Enroll in Program" button now, choose the investment option that works for you, and let's start today.
Because if you dedicate yourself to it, the 7-Figure Tour Business Program WILL change your life.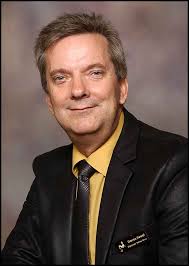 "Hey Josh and Kelsey... Last season, we had 2 guides, 3 vehicles and did about $60k in sales. I had planned 20% organic growth for this year, acceptable but ho hum... Instead, inspired by 7-Figure Tour Business, we now plan to TRIPLE our last year's revenue....
What's next?: Buyout a tiny tour operator with unique business model, Discuss exit plans with a few other tiny operators, Hire 2 more guides that also have office skills, Hire 2 more guides seeking part-time work, Run 6 vehicles of different sizes for this year, Expand to nearby city, place a local driver there with a minivan for private tours, Launch totally unique tours for couples, Launch Multi-Day tours...Rinse and Repeat until we reach 7 figures!"
- Wow! Talk about a man on a mission. That's Darren from Ogopogo Tours, another successful course member!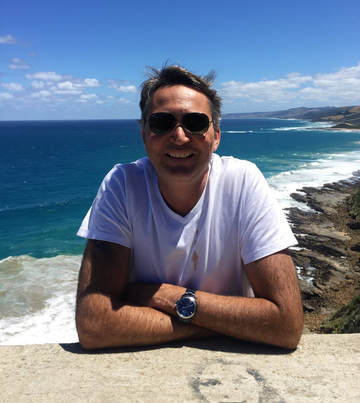 "Comparing 2018 to 2019 our company basically skyrocketed and the 7-Figure program was crucial to this, to realise that for my small business to grow I would need to put the same processes and systems and documents in place, as I had in the corporate arena before.So, few things changed:
- From one to 4x minibuses
- From 5 to average 20 tours per week
- From 1 tour guide (me) to 11 and hiring 2 more urgently
- Jumped from 2 to 9 OTA's selling our tours
- Position #12 out of 207 Outdoor activities in Melbourne at TripAdvisor
- All the existing processes have been documented and this is an ongoing culture: "we write what we do, and we do what is written"
- Signage now on all cars
- $413k gross sales in H1/19 . This is an increase of 325%. Let's celebrate!
- July started very strong: $32k on the first 10 days
- This week we're running 20 tours! All sold out. (We could do more in the weekend - we just need more tour guides).
- Jackets for all drivers/guides
- Name tags for all drivers/guides
- Magnets for the contractors
- Bought our 3rd 12 seater (Renault Master) and she has been very busy
- Hired two operations supervisors to look after the vans: water, souvenirs, drivers inspection reports, etc. The process is documented.
- Launched a Premium version of the GOR reverse itinerary tour for $109. Same tour plus: spacious minibus (Renault), WiFi onboard and -Hotel pickup/drop off
- Hired another tour guide and recruiting two more

Big thanks again to you, Kelsey and 7FTB... it has been an amazing journey, but for me it's just the beginning."
-Orlando Berne from Hit The Road Tours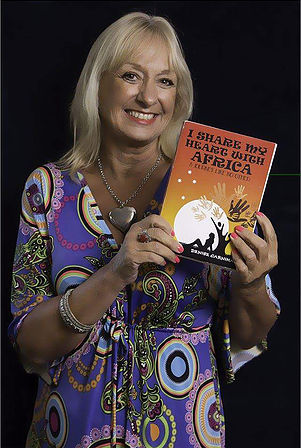 "When Josh and Kelsey's 7-Figure Tour Business ad popped up in my Facebook feed, it immediately caught my eye. It just sounded different to other ads I'd seen from different companies. I looked into it thoroughly, watched the short videos, and decided I needed to just take the plunge. I wanted to grow my business, but didn't have any idea where to start. This programme spelt out everything to do just that. I'm now a wee way into the programme and it's fantastic! The attention to detail in every single aspect of growing a tour business is phenomenal, and the way the whole programme is laid out is perfectly in order - right from the very start. I also love the online support via the Facebook group and video call sessions. If you are even remotely thinking about growing your tour business, then I can't recommend this program enough.
Thank you Josh and Kelsey!"
-Denise Carnihan from Helping Hand African Tours & Safaris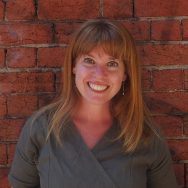 "Hey Josh - I've really loved a few things about the program so far. The first is the structure and how you've broken it into modules concerning every aspect of growing a tourism business. Also, the sheer volume and diversity of content is pretty amazing. I've loved hearing from so many businesses from different markets and different sizes. You learn so much from your industry peers and there's no other way I'd have that access to all their experience."
- Monique Bayer, who runs Walk Melbourne
HAVE QUESTIONS ABOUT THE 7 FIGURE TOUR BUSINESS PROGRAM?
Simply e-mail [email protected] and we'll get back to you ASAP.
This program is not open for enrollment.