Information Page - 7-Figure Tour Business
A proven, step-by-step system to grow sales, scale operations and drive profits in your tour business
Watch Video
Our training has been featured by...

SORRY, Registration for the 7-Figure Tour Business Program
IS NOW CLOSED
Want to be notified the next time the program is open? Leave your name and email address below and I'll keep you up to date.
**If you feel strongly about being enrolled in the 7-Figure Tour Business Program and don't want to wait for the next round of registration. Reach out to [email protected] and we'll review your request**
7 FIGURE TOUR BUSINESS:
A VIDEO INTRO
THE PROVEN, STEP BY STEP PROCESS TO GET MORE CUSTOMERS, SCALE OPERATIONS AND GROW SALES TO 7 FIGURES AND BEYOND
DOES THIS SOUND LIKE YOU?
"I feel like I'm always working but revenue doesn't reflect it. I'm wearing all the hats and I end up feeling so disorganized."
"I'd love to expand but I lack experience. I don't know where to expand to or how to do it."
"I'm the only one in my company, I'm already working around the clock and have no time to grow my team or business."
"We have great programs, people and review's, but only mediocre growth over last 3 years. I don't know what we're doing wrong."
"I'm worried that the quality of our tour experiences will decrease when I'm not leading them and that our profit margins will also go down."
"I've grown a lot and make $400k+ a year. But now I do all the office work, payroll, answering phones, schedules - and never getting to actually do a tour anymore or have time off."
"We have a great tour and team, but making the leap from 500k to 1million has been SLOW AND EXHAUSTING. I just don't know what to do to get to that next level."
"It's just me and there's nobody to help. I'm already too busy, there's no way I can add more to my plate by scaling up"
THIS COULD BE YOU
What would it feel like to be running a tour company generating 1 or even 2 million+ in annual revenue? Or if you had a focused and motivated team who loved their jobs and worked passionately on growing your tour business for you? What if everyday you got up excited, motivated and doing exactly what you wanted in your tour business? What would it be worth to you - to have your business working for you, instead of you working for your business?
Imagine that at every stage in your growing tour business:
New hire

New product

New market

New marketing campaign

New distributions channel
You could simply follow a proven step-by-step system created by experienced tour business owners who've done this all before.
We'll show you the exact process we used to get more customers, scale our operations and grow our sales to 7 figures and we'll show you how you can use this same process in your business.
INTRODUCING...
7-FIGURE TOUR BUSINESS

What Will I Learn in This Program?
We created a system that will enable you to dramatically grow sales, effectively scale your operations, drive profits in your tour or activity business
and in doing so create an awesome life.
Below, we share our exact curriculum — so you can make sure this program is right for you.
How Does it Work?
After a one-time purchase or by using our easy payment plan, you'll have instant access to all of our online training materials. You'll be able to learn at your own pace and focus on which ever lessons you choose.
Will My Membership Expire?
Nope! Lifetime access means no expiry. Not only will you be able to revisit these materials as much as you like, but you'll automatically receive any new training materials, lesson updates or program improvements in the future.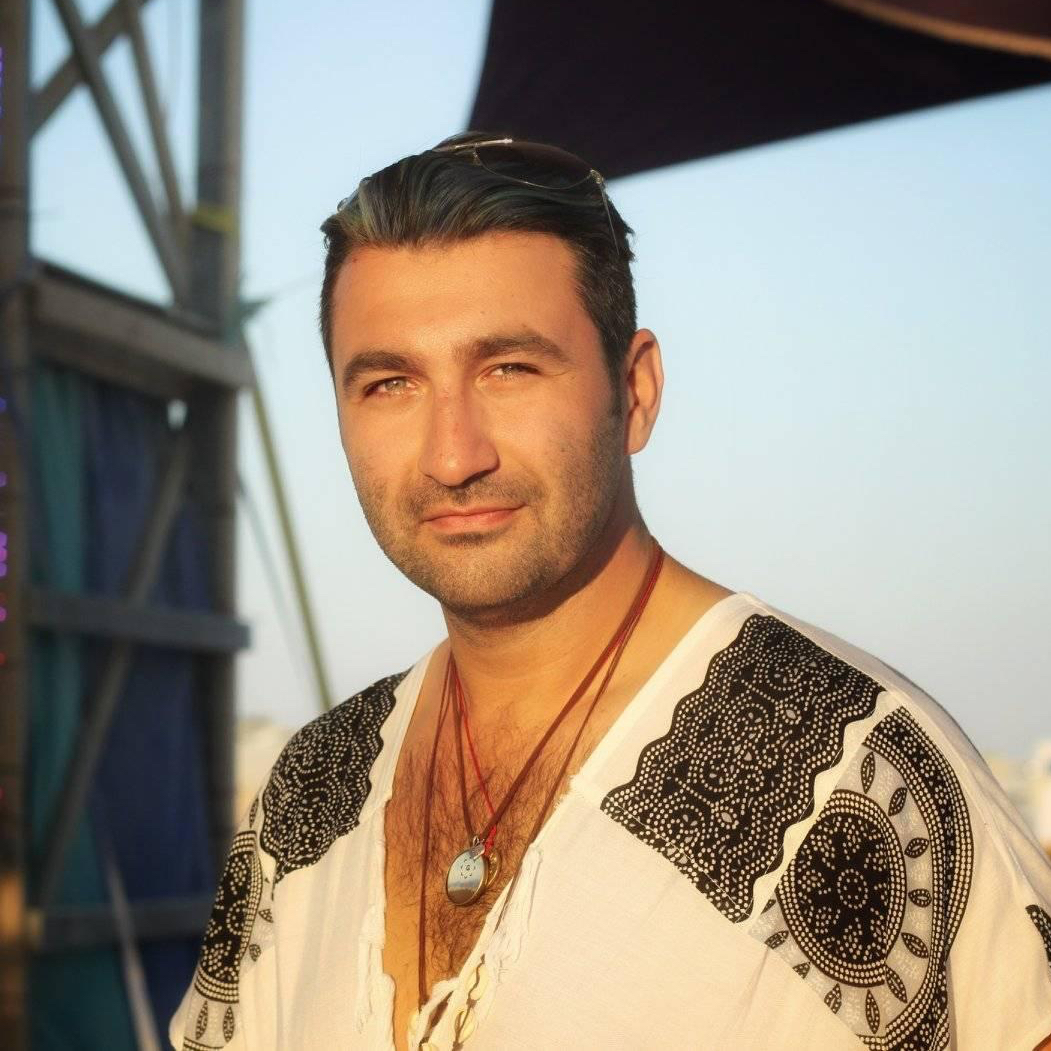 "This course absolutely jam packs all the information a person would need to develop a successful tour business. I'm blown away by the value that you have been able to deliver in this course in such an impactful way. "
- Vitaliy Levit, Owner, Tenerife.fun Island Booking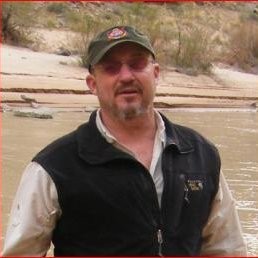 "Josh, just wanted to say how much we are digging the 7 Figure Tour Business Program. We just conducted our beginning of season meeting with our crew and introduced them to all our new training, vision, mission, compelling messages, and all the fantastic systems and team players that we are grooming for us to scale for the growth we are capable of. This is exactly what we needed to make this happen."
- Richard Lynch, Founder & President, Sedona Adventure Tours
WHAT ARE THE REAL, TANGIBLE BENEFITS OF 7 FIGURE TOUR BUSINESS?

Develop a vision for your business and a brand your team will embody.
As owners of small tour and activity businesses we tend to drive forward, chasing that next booking, never having much time to think beyond the next season.
It's challenging to prioritize the need to create a clear vision for for our business and set tangible goals. However, studies have shown that businesses who involve their team in the process of defining company values, setting a clear vision and creating ambitious but achievable goals will outperform businesses that don't every time.
The result is more motivated, focused and happy employees that make your business more money.
Get more customers from more places
For any tour or activity operator out there that believes their target market isn't big enough, or there destination isn't popular enough, you'll learn the process for finding new markets you've not considered before, or have never known how to reach.
Learn how to speak directly to your customers and make them say 'Yes! This is for me'
You'll also get clear on exactly what you need to do to market and promote your tours to these customers so that they pull out their credit card and buy.
Scale your operations to cope with demand.
It's all too common to hear things like: 'I can't afford to hire', 'I'm literally doing everything and doing nothing well', 'Nobody can do it as well as me so i may as well do it myself', 'I'm scared to give up control','I don't have enough tour guides, or equipment', 'There's too much admin!!'
Here's the bottom line: every tour or activity operator has what it takes to scale up their business by 2x, 5x or even 10x. The very best understand that a business either grows, or it withers. The most successful tour operators know that they need to implement a process to scale in anticipation of growth. More systems, more software, more people, more equipment and more processes in a considered, methodical fashion.
One key feature of all tour businesses is to make money. Many operators struggle to understand how they can make their tours or activities highly profitable, while factoring in the various commission levels that are expected from large distribution partners. There is a way to price your tours that makes both the commission levels offered to distribution partners and the price point to customers appealing.
Here are the most common frustrations we've heard from tour businesses around the world:
'A multi 7 figure tour business??? I can't imagine that - there's just no way'
'I don't have a business brain'
'I'm not well connected in the travel industry'
'There's only me and I don't have anybody to help me'
'I don't have the capacity to scale up'
'I only have one boat...or one bus... or one van...or one horse...or one plane'
'My market's just not big enough'
'My city/destination doesn't have enough visitors'
7-Figure Tour Business is here to help!
YOUR COMPLETE STEP BY STEP SYSTEM TO 7-FIGURE GROWTH
We've been there, lived it and in 7 Figure Tour Business have ironed out every bump in the road, shown you a way past all those obstacles, identified and flagged all of those wrong turns and developed a system to scale your tour and activity business to 7 figures.

Specifically you'll learn how to:
* Crystallize and execute your 1 and 3 year plans for your business
* Transform your guests into loyal, raving fans
* Elevate your tours or activities to 'world class' status
* Craft a compelling elevator pitch (& deliver it like a pro)
* Write tour descriptions that SELL
* Get your hands on a gold mine of customer data
* Discover who your customer could be and exactly what they want
* Use the 'tool box' of simple systems we created to scale your business to $1M and beyond
* Avoid the biggest rookie mistakes you can make when pricing your tours
* Price your private and shared tours for maximum profit
* Cut expenses and get your bottom line looking awesome
* Scale up fast by assembling your 'A Team'
* Find the right global travel partners for your tours (and get them distributing in big numbers)
* Get your phone running hot with hotel concierge bookings
* Drive sales with OTA's
* Increase web conversions
* Choose (and nail) trade shows ensuring maximum ROI
* Implement a tailored distribution action plan that's makes '7 figures' absolutely achievable
* Finance your growth
* Prepare your business NOW for a possible future sale and a dream result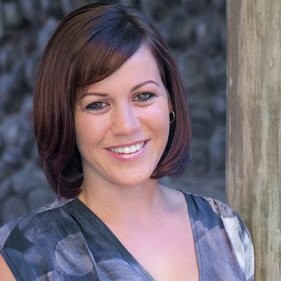 "Just thought I'd e-mail to thank you and offer congratulations for creating such an incredible program with an engaging and powerful message. I would highly recommend the 7-Figure Tour Business program to any tour operators or industry related businesses looking for that edge to take your business to the next level."

- Christine Mckay, Key Elements by Christine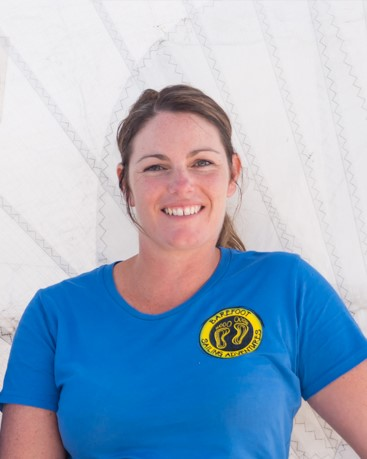 "I wanted to say thank you for a great opportunity to improve my business with your 7-Figure Tour Business program.
It's great to get some insight from proven successful tour operators, and I feel better knowing that this feeling of the 'hustle, hustle, hustle' is on it's way out! Module Two is fantastic and definitely making us take our guest experience to the next level.
In the two years that I have been operating my sailing charter business in New Zealand, I've been looking for a tour specific program that will help me through the tough stuff. There's a lot to learn in any tour business, and after having many years experience in tourism, being on the management end of it is a whole new ball game."
- Rachael Biggins, Co-founder, Barefoot Sailing New Zealand

YOUR LEAD TRAINERS,
JOSH OAKES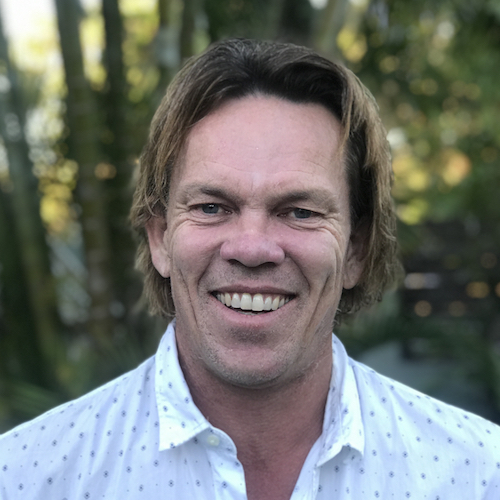 In 2007 Josh and his wife started a day tour company in Melbourne, Australia.
They had no experience in tourism, no business experience, no networks or support and no funds.
After two exhausting years of very long hours seven days a week, they were taking home $20,000 a year and come very close to throwing the towel in.
Fast forward seven years and they had grown that business to $2 million plus in annual revenue and created a really great life in the process, before ultimately selling the company in 2017 for over seven figures.
KELSEY TONNER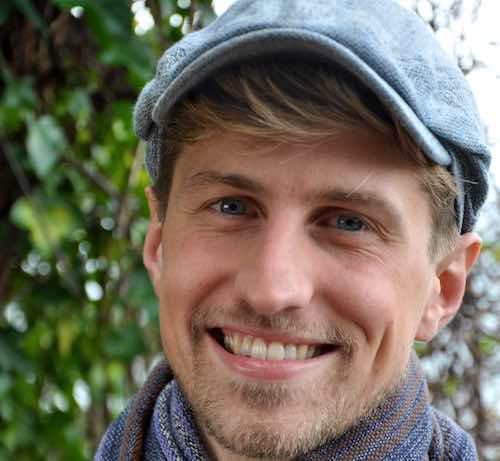 Kelsey Tonner is an experienced, global tour guide and founder of the Be a Better Guide Project, a movement that brings together tour guides and tour operators from around the world to learn from one another. His mission is to help anyone, anywhere, create extraordinary experiences for travellers.
With over 15 years experience in the industry he has led trips in over sixteen different countries from Europe to the Americas and from Asia to North Africa. He has been a wilderness trip leader, a dog-sledding guide, a volunteer coordinator in an Inuit community and spent four years leading hiking, biking and multi-sport trips with Backroads Canada. He has visited over sixty countries and set foot on all seven continents.
Kelsey is recognized globally as an authority on the guest experience. With practical yet wisecracking advice, he inspires a global community of professional tour leaders and businesses to give people memories of a lifetime, and helps them earn more money while doing it.
LEARN FROM THE BEST...
It's not just us teaching this program. As part of the course, you'll also get access to 10 interviews with tour business founders who have successfully scaled their companies to annual revenues of $1,000,000 to $34,000,000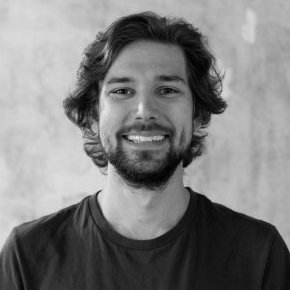 Advanced Tactics with Your Booking Software
- Kyle Davidson, Founder & CEO, Sourced Adventures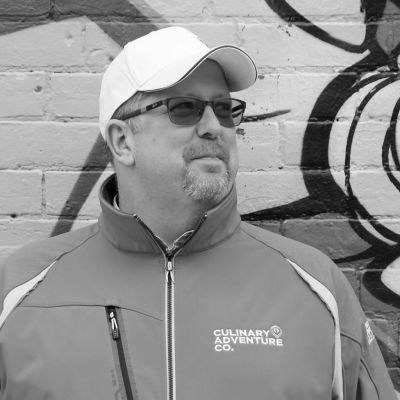 Expanding to Multiple Cities
- Kevin Durkee, Owner, Culinary Adventure Co.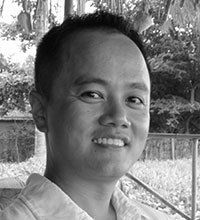 SEO, Blogging, Facebook Ads and Driving Direct Sales
- Tung Ho, Owner & Founder, XO Tours Vietnam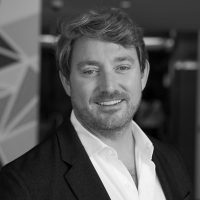 Unique Value Proposition and Systematizing Your Business
- Stephen Oddo, CEO & Co-Founder, Walks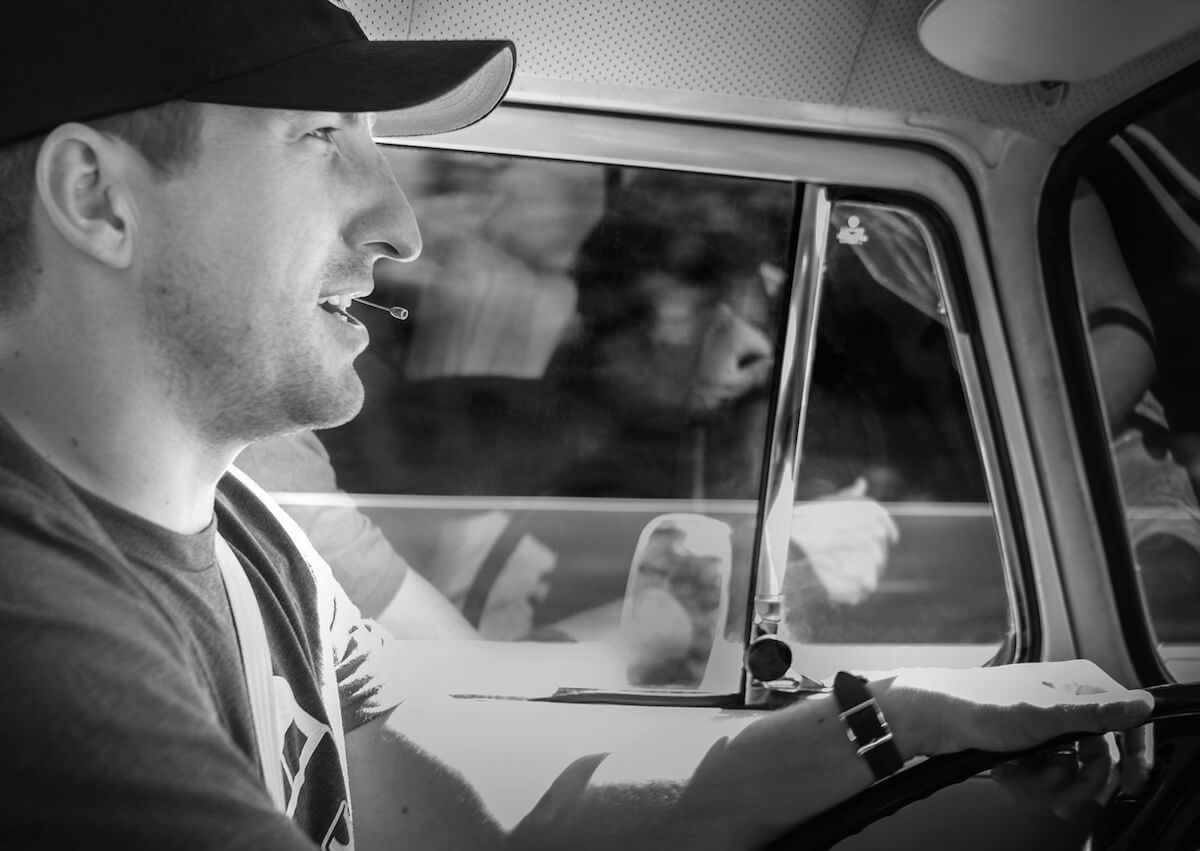 Best Practices With Your Booking Software
- Erik Horrman, Founder & Owner, Vantigo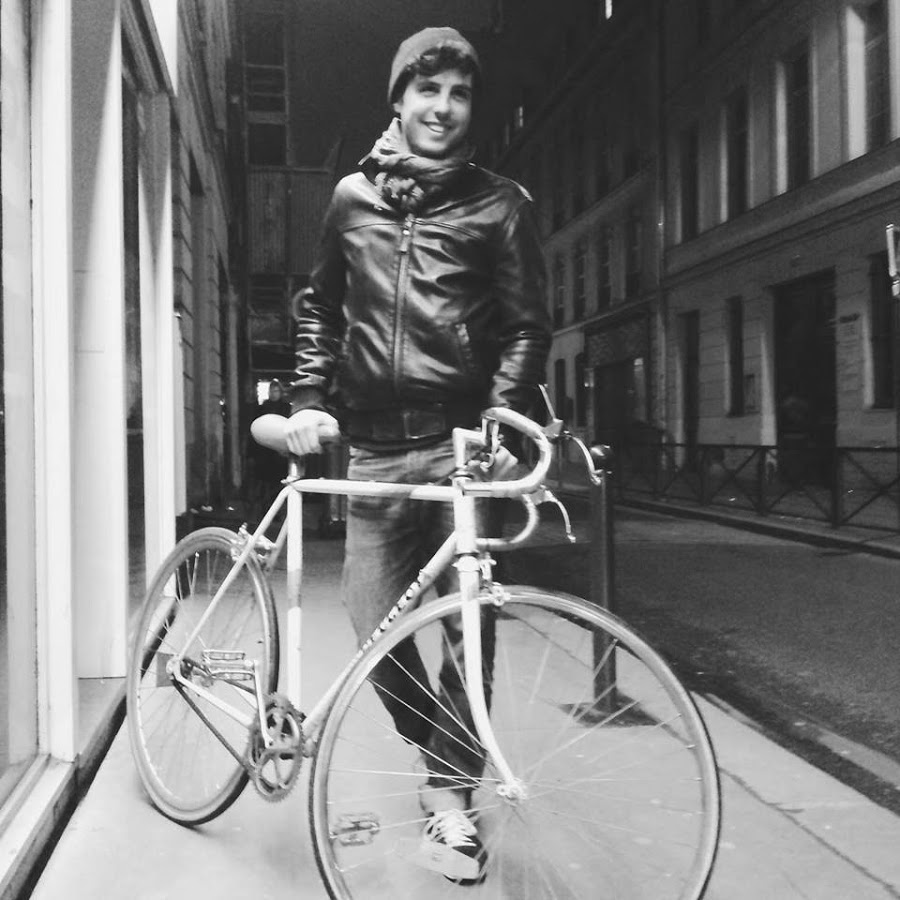 5x Your Growth With OTA's
- Dario Valsagna, Co-Founder, Babylon Tours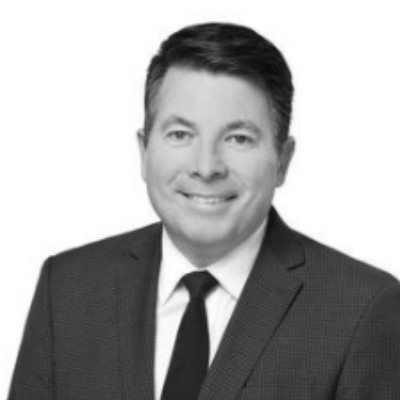 Growth by Acquisitions, Advisory Boards and Branding

- Dennis Campbell, Owner, Ambassatours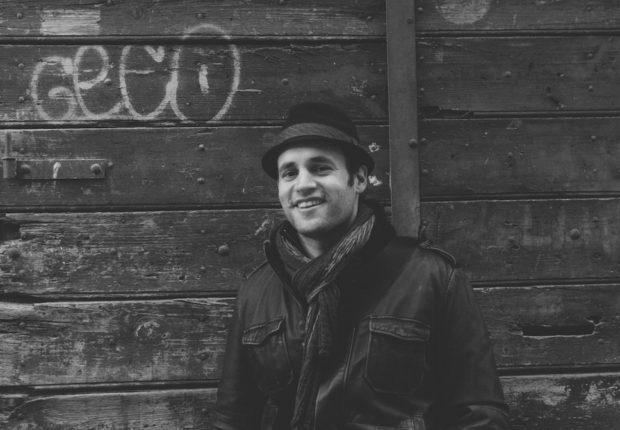 Building Your B2B Sales and Corporate Clients
- Kenny Dunn, Founder & CEO, Eating Europe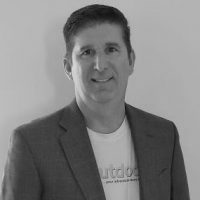 Hyper Growth & Collaboration VS Competition
- Todd Kersey, Founder & CEO, Florida Fishing Network
Industry Experts at Your Fingertips
You'll also get instant access to advanced workshops on growing your business from top industry experts.




WHAT'S INCLUDED IN THE PROGRAM

* 7 Figure Tour Business is divided into 8 core training modules.
* All program materials, including videos, templates, PDF's, done-for-you resources, cheat sheets, and workbooks are accessed online within your personal account.
* Interviews with over 15 experts and authorities on a broad range of topics
* Bonus webinars from industry leaders on effective pricing, developing an exit strategy and more.
MODULE 1: YOUR VISION
Your Vision where are you now? Where do you want to be?

Where is your business is at right now?

An exercise to bring instant clarity to your one and three year plans

Deciding what you stand for
By the end of this module you'll have a clear vision for your business
MODULE 2: YOUR TOURS
Crafting & Delivering a compelling sales pitch

Tour descriptions that SELL

Simple, guest-focused guidelines to have your tour remembered for years - not weeks

What all 7-figure tour business owners told us about growth

Airbnb Co-founder Brian Chesky's '7-Star Design Principal'

Asking some tough questions Example: is your tour ready to scale?

The WRONG way to talk about your tour

How to virtually guarantee people choose YOU

Crafting a compelling elevator pitch (& delivering it like a pro)

Writing tour descriptions that SELL
By the end of this module you'll know how to make your tours sound irresistible.
MODULE 3: YOUR CUSTOMERS
7 sources of A-grade insight

How to virtually guarantee they help you

How to get your hands on a gold mine of customer data

The essentials of data-driven decision-making

How to grow your customer base

Thinking outside the box for more tour to market fits

How our '7-minute customer avatars' will get you laser-focused when driving sales

5 easy and creative ways to get to know your customers better
By the end of this module you'll be crystal clear on who your customer is.
MODULE 4: YOUR OPERATIONS
Why setting up systems from the very beginning will be the best thing you do

The EXACT simple systems we used to scale to $1million and beyond

The biggest rookie mistakes you can make when pricing your tours

A surprising pricing secret you need to know

A simple, logical way to price your private and shared tours for maximum profit

2 fill-in-the-blanks budgeting tools used by a multi-million dollar tour business

A simple strategy to cut expenses and get your bottom line looking awesome

Why you need to start building your 'A team' now.

Where EXACTLY your focus and energy needs to be when growing your company

The four things you should NOT be doing with your time when growing your tour business

Your Outsourcing master plan - your first step to assembling your A team


What next? The jump from outsourcing to hiring
By the end of this module you'll have an outsourcing master plan and know how to assemble your winning team.
MODULE 5: DISTRIBUTION CHANNELS
Making sense of travel distribution

Getting your phone running hot with hotel concierge bookings

Going Corporate? Challenges and opportunities

Working with other tours operators

10 down-to-earth strategies for driving sales with OTA's

Succeeding with OTA's - Insider interview with Trip Advisor Experiences

Succeeding with OTA's II - Two interviews with tour owners who grew with OTAs
By the end of this module you'll know where to distribute your tours or activities.
MODULE 6: PROMOTION, MARKETING & DIRECT SALES
Increasing website conversions

Invaluable tools for getting customers to book

Simple ways to get high quality photos and videos for your website without the expense

Optimizing Google in 2018

Travel search behaviour, what you need to know

Why content is still king and how SEO doesn't have to be hard

Trade shows, workshops, travel missions. How to choose AND nail them

Preparing perfect sales calls and getting ROI

Memberships - which ones are worth the investment?

Familiarization tours - pros/cons, do's/don'ts
By the end of this module you'll know how to most effectively market and promote your tours and activities.
MODULE 7: DISTRIBUTION & MARKETING MASTER PLAN
Getting a clear and focussed plan in place.

What's already working: double down/ let it run/abandon?

Characteristics of successful people

How to implement your distribution and marketing action plan
By the end of this module you'll know how to implement your distribution and marketing action plan... and see it through.
MODULE 8: GOING BIG
Ways of financing your growth

Growth through acquisition

Growth into other cities

Trends In tours & activities
By the end of this module you'll know how to finance your growth and be clear on where to expand to.
ENROL NOW AND GET AN ADDITIONAL $2797 IN BONUSES!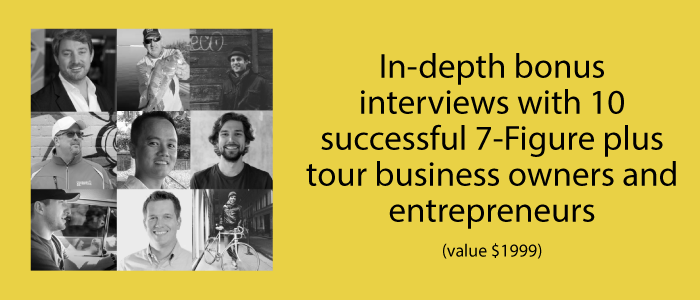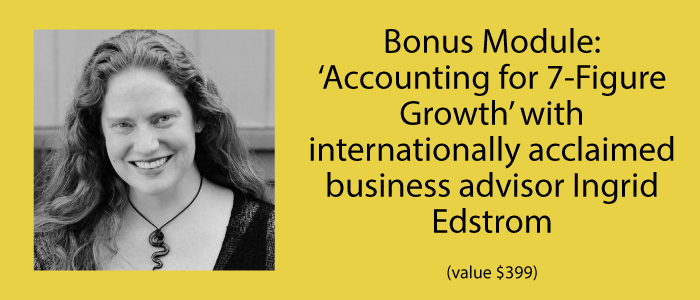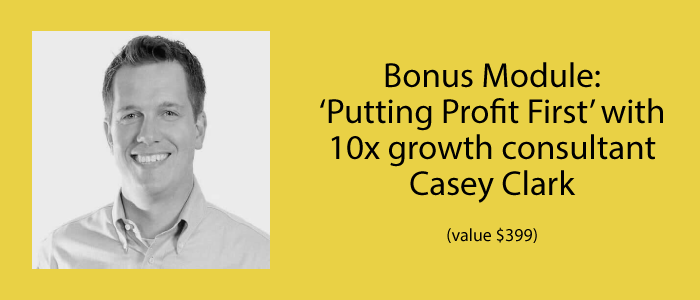 YOU CAN DO THIS EVEN IF...
"There's only one of you or two of you working in your business and you're already beyond stretched"

You feel burnt out, your quality of life sucks, your worried about giving up control - nobody can do it like you, but you can't afford to bring people in and you're scared the ROI won't be there. I've been there know how it feels. We're going to help you come up with an outsourcing masterplan that frees you up to focus on the things you want to do and are good at.
"You haven't got any business experience or tourism industry experience"
I used to feel the exact same way. I started with no business experience and had never worked in the tourism industry, paired with appalling IT skills... We are firm believers that anyone, anywhere can learn to run a successful and highly profitable tour business.
It's not luck. We'll give you the tools you need to succeed. You're going to learn exactly how to scale your operations and increase your capacity so you can drive more sales. No experience is necessary to join.
"You feel the growth potential in your market or your destination isn't there"
We'll show you how to get more customers from more places. We'll show you potential customers you may not have considered before, or didn't know how to reach.
You'll learn what your tours or activities need to look like to speak directly to these potential customers and make them say 'Yes! This is for me.'
"You don't have any networks, connections or support"
No problem! We have a whole module devoted to showing you the best people and businesses to make connections with as well as down to earth strategies to build your network. We'll show you how to be the first person the concierge calls to book a tour.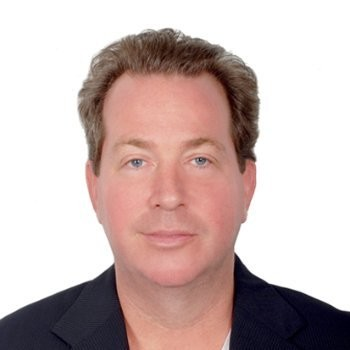 "We are getting great value from the 7 Figure Tour Business Program - it's really transforming our business. I've been able to implement the systems and processes you taught us in just a few weeks. Systems that I knew the business needed, but until now never had dared to face."
- Mark Pemberton, Founder & CEO, Life of Taiwan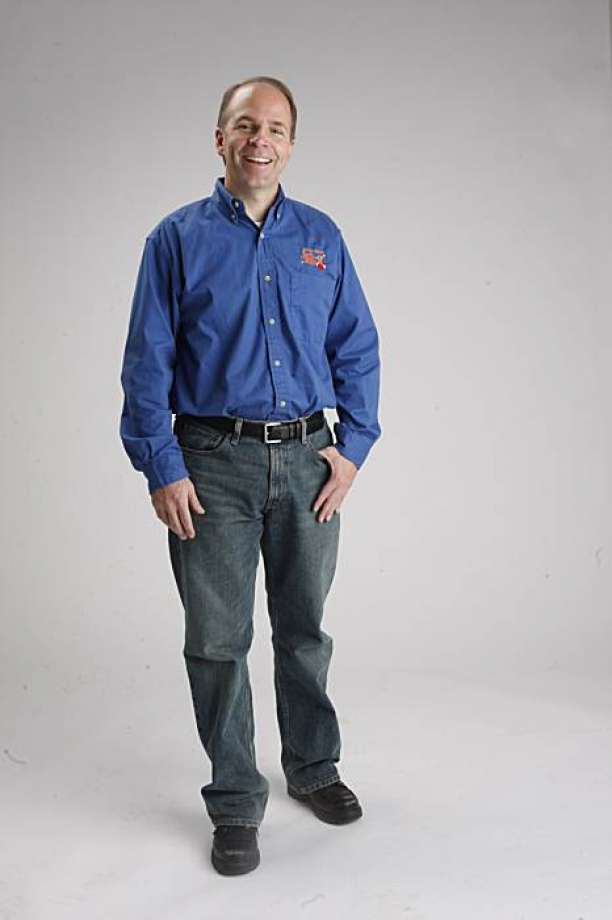 "Hi Josh, I've begun the 7 Figure Tour Business Program & I'm loving it so far! It's really helping me to drill down on how I can improve and add further value before, during and after my tours. I love the fact that you understand that we (small tour and activity operators) are focused not just on professional goals, but also, just as importantly, on personal goals and how these can be met by owning and operating our own tour company."
- Bryan Rice, Founder, San Francisco Movie Tours

Frequently Asked Questions
When does the program start and finish?
The program starts now and never ends! It is a completely self-paced online program - you decide when you start and when you finish.
How long do I have access to the program?
How does lifetime access sound? After enrolling, you have unlimited access to this program for as long as you like - across any and all devices you own.
What if I am unhappy with the program?
We would never want you to be unhappy! If you are unsatisfied with your purchase, contact us in the first 30 days and we will give you a full refund.
Will my membership ever expire?
Absolutely not. You will have lifetime access to the 7 Figure Tour Business learning portal, plus receive any upgrades, additions and improvements to the course over time.
Learn on Your Own Terms
Any Pace. Any Place.

No travel required! You can take this program from work, from home, on your commute, or basically anywhere in the world you have an internet connection.
Our online learning system will track your progress and remember where you are each time you login. Want to start a session on your computer then take it to go on your phone? No problem!
Our program is hosted entirely online and is completely mobile responsive. If you have never taken an online program before, you are going to love the ability to stop, start and revisit the lessons as many times as you like.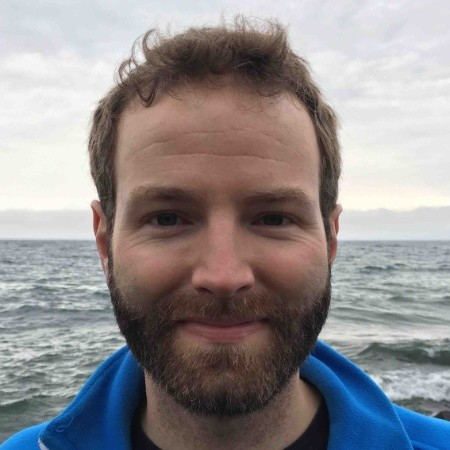 "7FTB is definitely helping me to step back and take a bird's eye view. To focus on MY VISION, MISSION, CORE VALUES and BRAND PROMISES.
The things that's helped most so far is that been able to document my goals, implement steps to achieve them."
- Dan Neff, Entrepreneur, Lake Superior Art Glass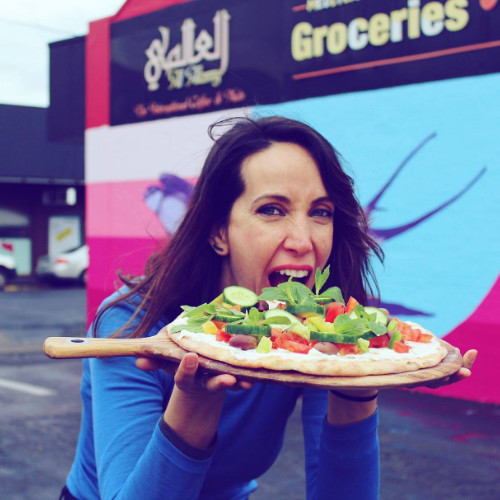 "I've begun the course & loving it so far. It's really helping me to drill down on how I can improve the guest experience and add further value before, during and after my tours.
It makes you stop & take a look at your business which is something that we all know we have to do but day-to-day tasks get in the way. Instead of pushing it aside it needs to be a priority as it will funnel down through to everything you do in your business.
Module 2 really gets you thinking about the guest experience. There are some great examples in there of people doing unique things & how to continually improve on giving the guest the best possible experience"

- Coreena Vieth, Co-Founder, Shutterbug Walkabouts
SATISFACTION GUARANTEED
When you're running a business, every penny counts! That's why you have 30 full days to test drive 7-Figure Tour Business and decide of its right for you. We wholeheartedly believe that our program can radically transform your business. But we want you to feel confident in trying it out for yourself!

That's why we have a 100% Risk Free Guarantee.
If you do the work, put in your best effort, and feel that we haven't delivered on 7 Figure Tour Business, we will issue a 100% refund within 30 days.
HAVE ANY QUESTIONS ABOUT THE 7 FIGURE TOUR BUSINESS PROGRAM?
Simply e-mail [email protected]om and we'll get back to you ASAP.
With the right proven system, it is absolutely possible to:
* get more customers than you ever imagined, no matter the obstacles or circumstances holding you back
* scale your business to 7 figures and beyond even if you have no staff and are doing most things yourself
* build an amazing highly profitable business and create the life for you and your family that you've dreamed of...without having to burn yourself out in the process
So if you're ready to change your life forever and transform your business, here's how you sign up for the program
SORRY, Registration for the 7-Figure Tour Business Program
IS NOW CLOSED
Want to be notified the next time the program is open? Leave your name and email address below and I'll keep you up to date.
**If you feel strongly about being enrolled in the 7-Figure Tour Business Program and don't want to wait for the next round of registration. Reach out to [email protected] and we'll review your request**
**30-Day, no-questions asked, money back guarantee on all packages**
This program is not open for enrollment.