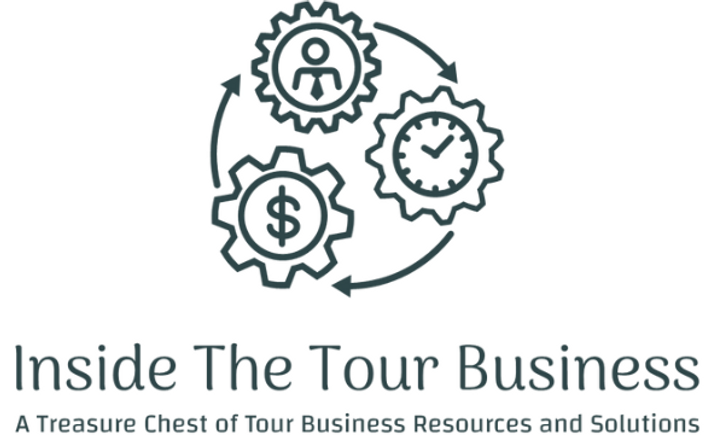 Inside The Tour Business
A Treasure Chest of Business Resources & Solutions
Your Instructor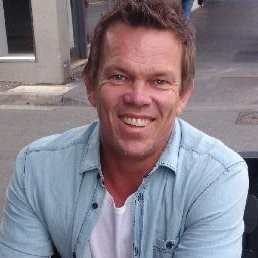 Josh Oakes, founder of the Sunshine Tribe and previous owner of Melbourne Private Tours. Having started, run and sold his own tour business for over 7-figures, Josh now shares his practical knowledge and coaches other tour operators to help them replicate his success.
This toolkit has EVERY resource and solution you need to:

Get started and easily navigate the early challenges as a tour business owner

Quickly get your tour business established, get profitable and start scaling

20x your revenue and tour bookings over the next 5-7 years and…

Get your business primed for sale at a point in the future and be assured of the best possible result
How I Went from Zero to a 7-Figure Tour Business Owner
In 2007 my wife and I (Josh Oakes) started a day tour company in Melbourne, Australia.
We started from scratch with less than $5000 capital…
You see, we had NO experience in tourism, NO business experience, NO networks or support and almost NO funds. My IT skills were appalling too – I'm a little embarrassed to admit I was basically clueless.
Now, I don't say this lightly. But it took serious grit and determination to get through these early stages – because even after

two exhausting years of 60+hour weeks
, we were taking home $20,000 a year profit from a $65k revenue.
In fact, we came very close to throwing the towel in, several times…
Chances are, you might be doing better than that already in the early years of your own business?
Anyhow, fast forward seven years and slow, steady growth eventually shone through…
Our efforts had paid off. And our goal had been achieved….
We'd actually built that original home-grown business to $2 million+ in annual revenue and created a really GREAT LIFE in the process.
The company was sold in June of 2017 for over seven figures. This just shows you what's possible. And I want to help you achieve YOUR goals and targets as a unique tour business owner.
However, it was persistence, assembling an elite team around us and a strong desire to transform both this business and create a dream life which brought us results…
So I set about creating the resources, systems and processes to enable us to build a world-class, scalable tour business that didn't require me to be 'in it' as it grew.
Burnout for may tour business owners is REAL. And I don't want you to "suffer" as you build a business you're passionate about. Running a business is hard work – no doubt. But it should be manageable and super-rewarding too.
After Successfully Selling My Tour Business And Building a Dream Life, I'm Now Ready to 'Uncover' Everything – All My Systems, Processes & Tactics…
Introducing…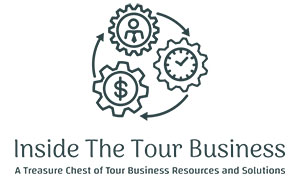 A proven toolkit including 36 resources of done-for-you documents and templates – everything you could need from A-Z, and in between – to build and scale a profitable tour business…without the steep learning curve, and no guesswork.
For years, students and our tour business community have been asking me "how we did it." Now, after years of building a successful business, extensive development and testing, I'm finally ready to offer it to you.
In 'Inside the Tour Business' you're going to get an unprecedented 'look behind the curtain' at the EXACT resources – documents, templates, workbooks, email scripts, reporting, checklists, marketing collateral and more.
Basically, everything we created in our tour business (Melbourne Private Tours), to enable us to get started. These resources helped us find our feet and get established.
You'll then to go through the gears and uncover how to scale up so much quicker and easier – and in our case, to a tour business generating close to $2.5 million in annual tour sales.
Plus, not only will you get the templates, but you'll also get many of THE working documents from INSIDE my business. You'll see exactly what they looked like when put into action.
These business resources are literally a step-by-step, "do this…then do that" stack of time-saving systems.
The same ones enabled us to create enough value in Melbourne Private Tours to execute a 7-figure sale in 2017…
You're going to find dozens of templates, workbooks, email scripts, marketing tools and more. I've carefully designed these so you can literally 'drag and drop' into your tour or activity…
…but you're also going to get rare 'look under the hood'.
First, let's look at what you're getting…and how you're going to put them to work:
RESOURCE 1 SAMPLE TOUR DESCRIPTIONS FOR A 7-FIGURE BUSINESS
Here's an insider's look at our collection of tour descriptions circulated to our distribution partners. The format for descriptions is the same for all – and you'll notice that on page 4 and 5 I've used our Melbourne After Dark as an example to outline some of the key features of an effective tour description – plus some areas that, on reflection, our tour descriptions could have been improved what our Experience Enhancers looked like.
RESOURCE 2 SAMPLE 'EXPERIENCE ENHANCERS'
Here's what our Experience Enhancers looked like. They were an important additional revenue stream. Every confirmed tour booking was given an opportunity to 'enhance their experience' 7 days prior to tour. Our Experience Enhancers were commissionable and also distributed to our travel partners to offer to their clients at the time of booking. Sometimes simple things like offering upsells can boost your bottom line much faster than developing more tours, or exploring new markets -which can be costly, time consuming and a drain on resources.
RESOURCE 3 SAMPLE – CORPORATE EXPERIENCES TO COMPLIMENT LEISURE DAY TOURS
Our menu of corporate event experiences is a good example of how to diversify successfully and implement another revenue stream. We identified an opportunity, we did the requisite research to almost 'guarantee' there was a market for what we planned to offer, and we grew that division of the business quickly.
RESOURCE 4 SAMPLE COVER EMAIL FOR RATE AND ITINERARY DISTRIBUTION
A simple template you can use when mailing out your rates and tour descriptions to distribution partners. Rate distribution is always a great opportunity to promote something new and exciting – and to keep your product front of a very busy product manager's mind. Note how we did this.
RESOURCE 5 SAMPLE TERMS AND CONDITIONS TO ACCOMPANY RATES FOR DISTRIBUTION PARTNERS
These terms and conditions accompanied or tour descriptions and rates and were distributed annually to our agents (travel partners). You can compare these with your own, or use them as a guide to what we felt should be included by way of terms and conditions if you are yet to formalise yours.
RESOURCE 6 ROLES AND RESPONSIBILITIES TEMPLATE
This is critical to any tour business with ambition to grow. It's so important everybody knows exactly what they are responsible for across all areas of the business – and, most importantly, what the people around them are responsible for. It needs to be clear and visible for all to see. As with any small business, roles and responsibilities will often be 'fluid' and more than one person may be responsible for a task. It's important however that one person ultimately 'owns' a task (you can denote this with an *asterisk* when building out your company Roles and Responsibilities doc)
RESOURCE 7 SAMPLE ROLES AND RESPONSIBILITIES FOR A 7-FIGURE BUSINESS
If you want to see what a Roles and Responsibilities document actually looks like inside a multi 7-Figure tour business with 5 full time office staff, 6 outsourced solutions and 20 tour guides, then here it is!
RESOURCE 8 DRAG AND DROP TOUR GUIDE TRAINING AGREEMENT
A comprehensive, 'nothing to chance' template that should slot right into any tour business with a few adjustments and additions to suit. Ensures there is nothing a tour guide doesn't know relating to your expectations of them, the way in which your tours are delivered and the way that your business operates. It ensures tour guides are representing you and your company, rather than themselves – and that they are living and breathing your company values and brand promises
RESOURCE 9 SAMPLE STAFF PERSONAL DEVELOPMENT PLAN – OFFICE MANAGER
A highly effective way of motivating and incentivising your staff, getting everyone 'on board' and feeling like they are a part of something special.
RESOURCE 10 SAMPLE PERSONAL DEVELOPMENT PLAN – OPERATIONS MANAGER
This was the version of our PDP we created for our Operations Manager with a completely different set of Role Specific Objectives.
RESOURCE 11 SAMPLE OPERATIONS MANUAL
We built out our Operations Manual at around the 4-year, $400,000 mark and it was still our 'systems and processes bible' right up to the 10 year, $2 million + annual revenue mark – when I sold the business. You'll be able to literally drop this template into your tour business, drag in the processes you've already built out…and create new ones based on the example ones you'll see in the manual. It's a comprehensive resource that'll help you scale up fast
RESOURCE 12 SAMPLE – SETTING AND DISTRIBUTING TOUR RATES FOR CONTRACT TOUR GUIDES
Setting tour rates for contract tour guides can be a tricky business. You need your rates to be fair and appealing…but you also need to protect yourself as there are so many considerations and scenarios that you need to take into account – particularly when running many different types of private, customised tours where tours rarely go 100% to script. This is how we went about it.
RESOURCE 13 'DONE FOR YOU' OUTREACH EMAIL SCRIPT TO TRAVEL PARTNERS
How do you get a busy product manager to sit up, take notice and get curious about your tours when there are just so many tours and activities for them to remember. This email script is the way to start. Everything they'll want to know about you they'll find here.
RESOURCE 14 SAMPLE POSITION DESCRIPTION – MY FIRST MANAGER
This position description was a highly effective one for us. We tested plenty of PD's and this one had all the ingredients to draw out the right pool of candidates.
RESOURCE 15 SAMPLE – POSITION DESCRIPTION – TOUR GUIDE
We tested many different tour guide job descriptions over many years and this one by far got the best results and the best pool of candidates time after time.
RESOURCE 16 'DONE FOR YOU' OUTREACH EMAIL SCRIPT FOR CUSTOMER RESEARCH
A really important email script for a tour business looking to find support from their regional tourism organisations and other industry bodies in identifying potential markets and customers for their tours.
RESOURCE 17 PRODUCTIVE 20-MINUTE TEAM MEETING TEMPLATE
This template was awesome in our business. For any small tour business that understands how critical communication is…but wants to avoid 'meetings for the sake of 'meetings'. We found this short, sharp, meeting agenda to be a highly effective communication tool – and left everyone with the time to get on with their job.
RESOURCE 18 SAMPLE SET OF TOUR GUIDE ASSIGNMENT BRIEF TEMPLATES – FOR FIXED TOURS AND CUSTOMISED TOURS
When you offer a lot of tours (as we did in our tour business) it is absolutely critical that your operations manager can prepare tour guide assignment briefs for each individual tour quickly and accurately….and with scope to customise them easily if required – without having to creating a time consuming tour assignment brief from scratch every time. Having a set of 'ready to go' templates such as these was the way we were able to ensure this.
RESOURCE 19 SIMPLE TOUR GUIDE ASSIGNMENT BRIEF
If you run tours of a private, customised nature – or if you're planning on introduce private tours to compliment your shared or group tours, this template is one that you can adapt to fit your tour or activity
RESOURCE 20 SAMPLE TOUR GUIDE INFORMATION AND AVAILABILITY
If somebody gets joins your tour business in an operations role and needs to start allocating tours asap, there's a lot of key information that will help them perform the task efficiently and effectively. How far away do your guides live from the office/pick up location? Their current availability calendar? Particular tours they excel in? Specific interests? Passions and hobbies? Foreign languages spoken? Other important information? Matching the right guide with the right group and right tour is critical to a 5-star guest experience. This worksheet allows anybody to hit the ground running with everything they need to start allocating tours to tour guides.
RESOURCE 21 SAMPLE ENQUIRY RESPONSE FOR CUSTOMISED TOUR
Here's a short, effective script to pump out tour enquiry responses lightning-fast – and give you every chance of converting them. It worked for us…it'll work for you!
RESOURCE 22 SIMPLE SALES ACTION PLAN TEMPLATE
The key to implementing an effective sales strategy is to document it, keep it uncomplicated, ensure everybody 'buys in' and understands the agreed milestones and accountability. It's then critical that you review the action plan regularly and chart your progress.
RESOURCE 23 SIMPLE BUSINESS BUDGET TEMPLATE –ACTUAL AND PROJECTED
An uncomplicated budgeting worksheet that allows you to record your actual revenue, cost of tour sale, gross profit, business operating expenses and net profit. It then allows you to look ahead to the coming year, make a decision month by month on what revenue targets you're going to set (20% increase per month? 30% increase per month?). You can then increase the cost of sale and business by the same % to arrive at forecast monthly expenses and a forecast monthly and yearly net profit. The key then is to review your forecast budget each month, line by line to see if you're on track. If you're not on track, why not? It enables you to take action right there and then, instead of identifying issues at the year's end and working out what went wrong.
RESOURCE 24 SAMPLE FORTNIGHTLY REPORT – ACCOUNTS PAYABLE v ACCOUNTS RECEIVABLE
Cash flow is hugely important in a small, growing tour business – as I'm sure you know by now. But you don't want to spend unnecessary time managing your cash flow. As quickly as possible you want to outsource your bookkeeping so you can shift your focus to 'the business of growing your business'. You DO need to be across this though. Therefore, have your bookkeepers prepare a simple weekly or fortnightly report for you. It should include:
Your current business banking balance

A list of invoices you need to pay – and whether they are currently overdue.

A list of invoices outstanding/owed to you – and whether they are currently overdue.
Next, when you receive the report, go quickly down the list of payables and authorise those you would like your bookkeeper to pay. You then go through the list of receivables and note those you would like your bookkeeper to chase up for payment (always recommend chasing up by phone…this is proven to be 10x more effective than email)
The result? I always felt 100% in control of my cash flow…and it took less than 10 minutes of my time per fortnight.
RESOURCE 25 SAMPLE SALES REPORT FOR A 2-YEAR BUSINESS
The key to success from the day you open the doors of your tour business: know your numbers. At a minimum, you need to be generating a monthly report that tells you how much revenue you are generating, whether it is increasing or decreasing month to month – and the source of this revenue. This sample sales report is from an 18-month established tour business. Every young tour or activity should aim to report in this fashion as a minimum.
RESOURCE 26 SIMPLE COSTINGS WORKSHEET FOR TAILORED TOURS
We used a super-simple costings worksheet so that our tour designers could spit out customised quotes in lightening quick time
RESOURCE 27 – CHOOSING A BOOKING SOFTWARE – A CHECKLIST OF QUESTIONS TO GET IT RIGHT
If you haven't implemented booking software into your tour or activity, it can be a daunting task. There are an overwhelming number of booking software solutions in the market place so…how do you choose the right one for you? Here's a comprehensive checklist of all of the features and functionality you should be looking for if your tours are of a customised nature. If they're not it'll still help to give you a sense of the type of questions you should be asking.
RESOURCE 28 SAMPLE INTERNAL RATE CARD FOR DIRECT ENQUIRIES
This internal rate card was vital for our tour designers to manage phone and email enquiries in lightening quick time, offering dynamic tour prices that reflected our peak, mid and low seasons.
RESOURCE 29 SAMPLE – LETTER OF OFFER
Once you've found your Mr or Mrs 'right'…what next? Well you need to look like the professional business you're striving to be…and you need to cover all basis and protect yourself. A thorough, 'nothing to chance' Letter of Offer (You might call it an Employment Contract) is crucial. Here's a sample one for our 'General Manager' position.
RESOURCE 30 SAMPLE EMAIL SCRIPT – REQUESTING A RATE REVIEW FROM OUR SUPPLIERS
Each year we got in touch with every one of our suppliers. We offered 18 different private tours, plus many customised tours and corporate events. We therefore used around 30-40 suppliers regularly. The purpose of the annual email contact was to make sure we were getting the best possible rates – and the best possible experience from each supplier. We were always looking for an 'edge' in our tours and looked to our suppliers to go above and beyond for us to give us the edge we were looking for. There are some key areas you need to cover off in an email to get the right result.
RESOURCE 31 SAMPLE RUN SHEET FOR MULTI-DAY OR CUSTOMISED TOURS
Here's an example of the tour run sheet we used for both multi day trips that we organised, and even for highly customised tours that require more detail than a standard tour assignment brief. You should be able to easily adapt this to meet your own needs.
RESOURCE 32 – RESOURCE 35
**These next 4 staff related resources are concerned with bringing new staff into your business, getting them quickly to a place where they can have a positive impact…and also being prepared if things don't go to plan.
As you grow, it's almost inevitable that resources such as these will be required.
Believe me, you don't need them… until you need them, so inject them into your internal procedures asap. They'll likely save you a lot of headaches down the track.
· RESOURCE 32 SAMPLE NEW STAFF ORIENTATION CHECKLIST
· RESOURCE 33 STAFF UNDER-PERFORMANCE MEETING PREPARATION
· RESOURCE 34 EMPLOYEE EXIT PROCEDURE
RESOURCE 36 TOUR BUSINESS 'INFORMATION MEMORANDUM' FOR A SUCCESSFUL BUSINESS SALE
Uncovering a 7-Figure Tour Business –
You'll Get More than a Stack of Resources and Documents..
With these resources, you're going to see EXACTLY how these tools looked in a 7-figure tour business – not a lump of business templates, but HOW they were populated and how WE used them effectively as we scaled.
'Inside the Tour Business' you'll get a complete blueprint of 'common sense' tools and resources any business owner needs to start, establish and scale their tour or activity.
Plus, you'll take them, drop them into your business AND see how they looked in my business at a 7-figure level. A bit like peeking over the fence.
And by doing so, you're giving your tour business a massive edge in several areas: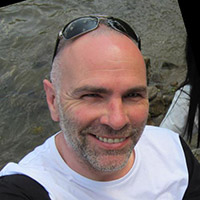 "Thank you, thank you Josh, for the incredible 'Inside the Tour Business' resource pack, an immense amount of valuable information and tools that really live up to its name. As a relative newcomer to tourism, I've learned a heap of industry insider information, not least how to present painstakingly designed products to every market channel in an effective way.
It'll also definitely help fast-track my initial Quality Tourism Accreditation, assist with early and ongoing growth, avoid a bunch of pitfalls and assumptions I would otherwise have suffered and allowed me to tackle staffing with confidence…the list goes on.
I can't even calculate how many hours work and dollars I'll have saved. What a fantastic product. Cheers to you!"
Neil Beevers, Proprietor @ XO Perth Private Tours

Imagine Now How Much Easier Building Your Tour Business Could Be With All the Foundations In Place…
…You'll create more appealing, more engaging, better converting tour descriptions. This means your tours increase in popularity and as a result, become more profitable for you.
…You'll give global travel partners everything they need to work closely with you – you'll present yourself as a qualified authority, even without years of experience and revenue! It's the best possible chance to sell your tours through their global channels and taking your revenue potential to the next level – something 95% of tour businesses only dream of.
…You'll implement these crucial systems, processes and procedures right across your tour business. Combined, they'll enable you to scale up way more quickly to 7-figure level and beyond – something which might take 10 years to learn – and still maintain the high-quality, personalised service you provide as a small operator.
…You'll discover how to recruit, train, organise and incentivise your team (both tour guides and office staff). You'll have a strategy in place so they deliver a great experience consistently and represent you and your brand the right way. The result? You can a great name for your brand and repeat business develops into a consistent revenue stream.
…And, you'll develop an intimate relationship with your 'numbers'. What I mean is, you'll understand how to make accurate projections and smart business decisions.
For example, things like new hire's, new equipment, new marketing initiatives and more. You'll know what you can and can't afford and set a budget accordingly – month in, month out, you'll sleep better knowing everything's budgeted for.
So you can see how this might work in YOUR tour business…
Believe me, this is an unseen-before opportunity for me to SHOW you how building up to a 7-figure revenue tour business can be done…you'll save time, money, effort and heartache.
Having the foundations, systems and procedures in place not only helps you grow your business but makes you FEEL like a professional business.
As you can tell, I'm confident this entire back-catalogue of tools, templates, processes, and systems can work for your business.
It's Everything You Need in One Place To Systematise and Scale Your Business
You'll have the

EXACT templates we used for Melbourne Private Tours

– our own tour business – to present ourselves as a professional outfit. One big global partners would immediately take seriously.

A complete library of

resources put together by experts

who've been in the industry for over 12 years…and built a highly-successful tour company from scratch.

Methods and tips for how to position yourself to

build high-quality tours

– one's people really have THE MOST memorable experiences for life. They'll love and share this with their friends and family. Just word of mouth alone will skyrocket!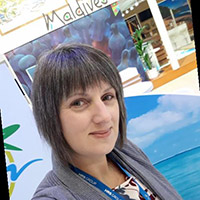 "I have been operating a successful tour business for almost 10 years but wish I had discovered Josh Oakes and 'Inside the Tour Business' back when I formed the business. What has taken me a number of years to evolve and develop would have taken a lot less time with the support and knowledge that Josh delivers from his own personal experience in 'Inside the Tour Business'. Advice and knowledge that I am still able to learn from today.
Sharing easy to action advice and best practise in the form of action checklists and business templates (insert product name) will build the ultimate foundation for the success of your business."
Ruth Franklin, Director of Sales @ Secret Paradise
This Was Designed to Be both Affordable AND Accessible for ANY Sized Tour Business…
As I mentioned, this really is a behind-the-scenes look at how to grow a tour business to 7-figures in annual revenue, without learning the hard way and making the stilly mistakes we did as complete rookies back in 2007…
Now, just last weekend I circled a few of my expert tour buddies and mentioned the idea of this product – they thought I was nuts "giving away" my secrets.
Together we calculated the value to be 8-10x what you're being offered today…and as much as I value people's opinions – especially industry veterans – their advice didn't keep me from going ahead with this.
In fact, that's exactly the attitude which got me here today. They said easily $1,000 MINIMUM for the product – some even doubled this figure. I took their advice, sure – combined, they have over 40 years' experience in the game – but it's ultimately my decision.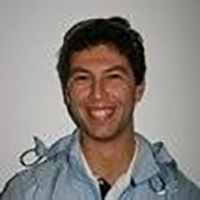 "The contents of 'Inside the Tour Business' are unbelievably valuable for any tour operator. I've been in business for over 4 years and am constantly reading on topics of business and tourism, but finding the right resources for a tourism business are hard to come by. There are a lot of hit and miss resources out there – but this is not one of them"
Matt Morris, Owner @ runningtours.com.au
With These Solutions, You'll Literally Save Yourself Thousands of Dollars While Creating A HUGE Impact on Your Business Growth
And that's why 'Inside the Tour Business' was created at a price ANYONE can afford to invest in – today.
The price of 'Inside the Tour Business' today is just $127.
Most businesses spend thousands of dollars each year on resources, courses and products to build their businesses!
And this really hasn't been seen before – at least not in the tour business industry. We can both agree on that. Which means you could become one of the select few to get their hands on this.
I mean, at $127…
I'm literally giving this away – I've already been told that. There are thousands of dollars in value here, including 36 highly-detailed resources and solutions.
Apply just 1 or 2 of these resources and you'll get instant ROI. In fact, any tour business will want to apply and implement most if not all 36.
And if you think you don't have time to implement these resources, there's literally no time, or learning involved. put it this way…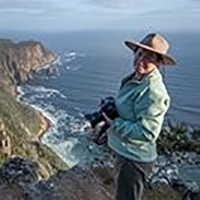 "Inside The Tour Business' is amazing – an incredibly helpful resource in commencing the process of up scaling our business. The templates and samples are invaluable and I can highly recommend them to anyone, whether just starting out or wanting to take your tour business to the next level."
Coreena Vieth, Shutterbug Walkabouts
'Inside the Tour Business' Actually Helps you Grow Your Business While SAVING Time…
…Time you could spend enjoying the benefits of your hard work – with family, friends… even taking a vacation.
You don't need to 'learn' or 'study' the materials, I'm not here to give you another 'job' on the to do list…you just need to drop them into your business, or simply COPY scripts, charts, reports etc. I've made it THAT easy for you to start using in your business right away.
Come to think of it, it'll save you months of time creating these, and potentially years of trial and error.
Everything you'll get worked in a 7-figure tour business.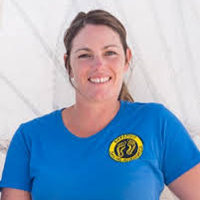 "Before I found 'Inside The Tour Business' I was really needing to advance my business to the next level, but I was holding off for reasons I didn't know at the time. I had systems in place although I needed to take time to expand on them, I just didn't have the time document properly, I needed guidance. My business was doing well with FIT's and local agents, and I was ready to bring the big agents into the mix and hire more staff so I really needed to have all my ducks in a row. But somehow I just kept stalling, I just didn't know where to start and sometimes couldn't even string together the right words to put into important documents, after all, I had never done this before. "Start off on the right foot" has always been my attitude in business, which is great until I don't know which foot to start with!
'Inside The Tour Business' has been my 'go to' resource. Using the examples and templates in 'Inside The Tour Business' I have managed to power through and get those documents and strategies in place. With everything from tour descriptions to terms and conditions, email scripts for reaching out to travel agents, staffing, budgeting, and the big one – Information Memorandum for a successful business sale – because we should all have a prepared exit strategy right?
This really "cuts to the chase" taking away the uncertainty and anguish. If you're a perfectionist like me who delves into the small details, this will save you countless hours poring over your work. Just tweak it to suit your business, and you're away!"
Rachael Biggins, Barefoot Sailing
This opportunity is really something...
Its a resource pack I'd have killed for during my early years building our tour business…
It'll ensure you're ready to explode your business right away. Plus, you'll be able to ask me any questions related to guiding your business into that version you've been dreaming of!
This opportunity is really something...
This is a resource pack I'd have killed for during my early years building our tour business…
It'll ensure you're ready to explode your tour business, plus, you'll be able to ask me any questions related to guiding your business into that version you've been dreaming of!
Remember, today's price is just $127.